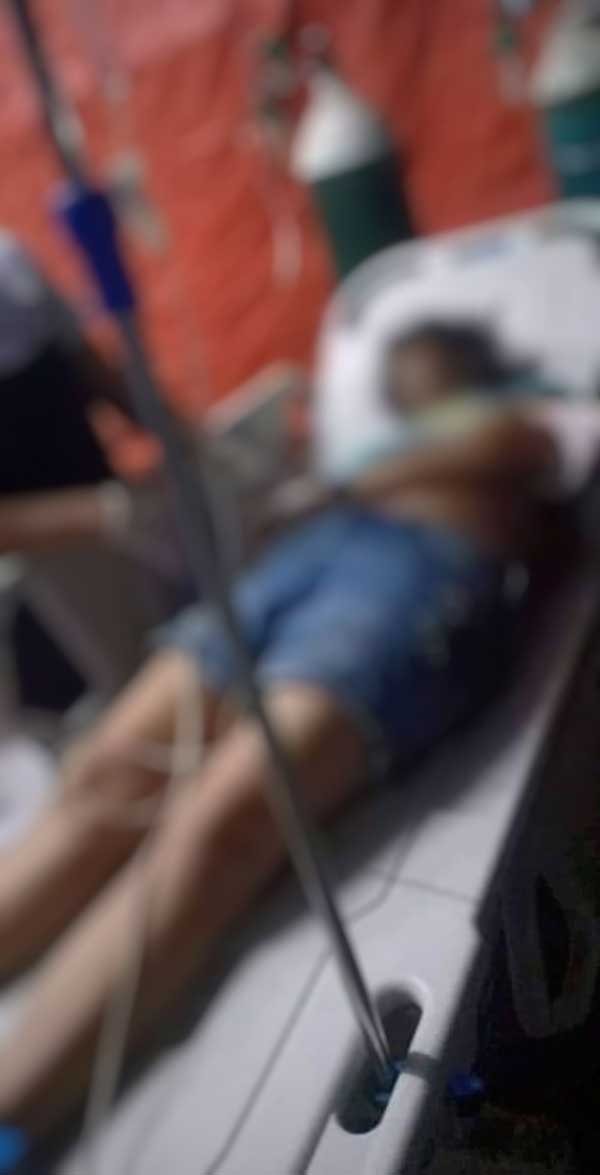 By Glazyl Y. Masculino
BACOLOD City – The Department of Education (DepEd) and the local government of Himamaylan in Negros Occidental ordered an investigation into the killing of a teacher who was supposed to serve in the national and local elections on May 9, 2022.
Mercy Miguel of Barangay Caradio-an, a public high school teacher was shot dead by unidentified armed persons at Crossing Calasa in the said barangay last Sunday, as witnessed by her husband and 16-year-old daughter.
Police Lieutenant Colonel Reynante Jomocan, city police chief, said the couple's daughter, who was tailing her parents on their way home, told the latter that a pile of rocks were blocking their way.
Miguel and her husband, along with the latter's sibling and the couple's 16-year-old daughter on board two motorcycles, returned to the area to check the rocks as they did not see it when they passed.
Upon arriving at the area, they removed the rocks as it posed danger to some motorists, considering that the area is also not well-lighted.
Gunshots were then heard, and Miguel fell after she was hit by bullets. She was taken to a hospital, but she was declared dead on arrival.
Police recovered from the crime scene some empty shells of a suspected .9mm caliber ammunition.
Jomocan said they could not yet say if the victim or the couple was really the target.
But he noted that at least two or three perpetrators who may have been hiding in the bushes may have planned the incident, since the couple would usually pass by that area.
"Wala man sila labyan iban, didto lang gid," Jomocan said.
Jomocan also said that the husband's relative is a candidate in this year's election, but the family denied having any involvement in politics. Thus, police could not consider the gun attack as election related.
In a statement, DepEd called on local authorities in the province to deliver swift justice for such heinous crime against their colleague.
Though it is unclear yet if such brutality was election-related, DepEd denounced any acts of violence and injustice towards the teachers, who have dedicated their lives to the Filipino children and are now selflessly serving the country in this year's election.
The DepEd also condoled with the bereaved family and friends of the victim, as they assured to provide financial and other necessary assistance to the said teacher and her family.
DepEd also reiterated their call to their partner agencies, especially the Philippine National Police and the Armed Forces of the Philippines, to protect the teachers, poll workers, and voters. "Violence is not and should not be part of the process of democracy," DepEd said, as they urged the people to continue to stay vigilant and reinforce a free, peaceful, and credible election for the nation.
Meanwhile, Mayor Raymund Tongson has ordered the police force to exhaust all efforts to arrest the killers.