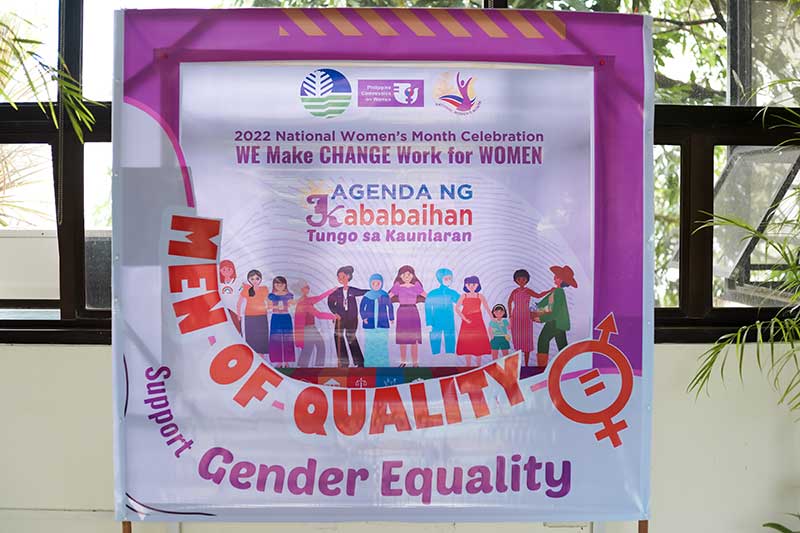 As a commitment towards the continued uplifting of women in the workplace, DENR 6 conducted a Gender and Development (GAD) Talk Show Cum Culmination Program last March 29, 2022.
The talk show highlights the sharing of the guests, consisting of division chiefs from the Provincial Environment and Natural Resources Offices (PENROs) of DENR Region 6: Foresters Catherine C. Balasa and Mirza G. Samillano, Dr. Alma E. Ballego, and OIC- PENR Officer Capiz Forester Joel L. Navarra, and CENR Officer Guimbal Forester Vicente L. Millezas Jr.
The guests discussed the challenges that they faced in their respective offices due to gender gaps; the gender limitations perceived by others; and how they had overcome the same and emerged successful with the help of the DENR's GAD Programs.
Given that majority of the employees in DENR 6 are composed of women, the guests also shared their best practices in their respective offices and how they strived to make a difference in the context of Gender Mainstreaming and ENR management with the ultimate objective of pushing forward the sub-theme: "Agenda ng Kababaihan, Tungo sa Kaunlaran", with the recurring six-year theme: "We Make Change Work for Women" for the National Women's Month Celebration.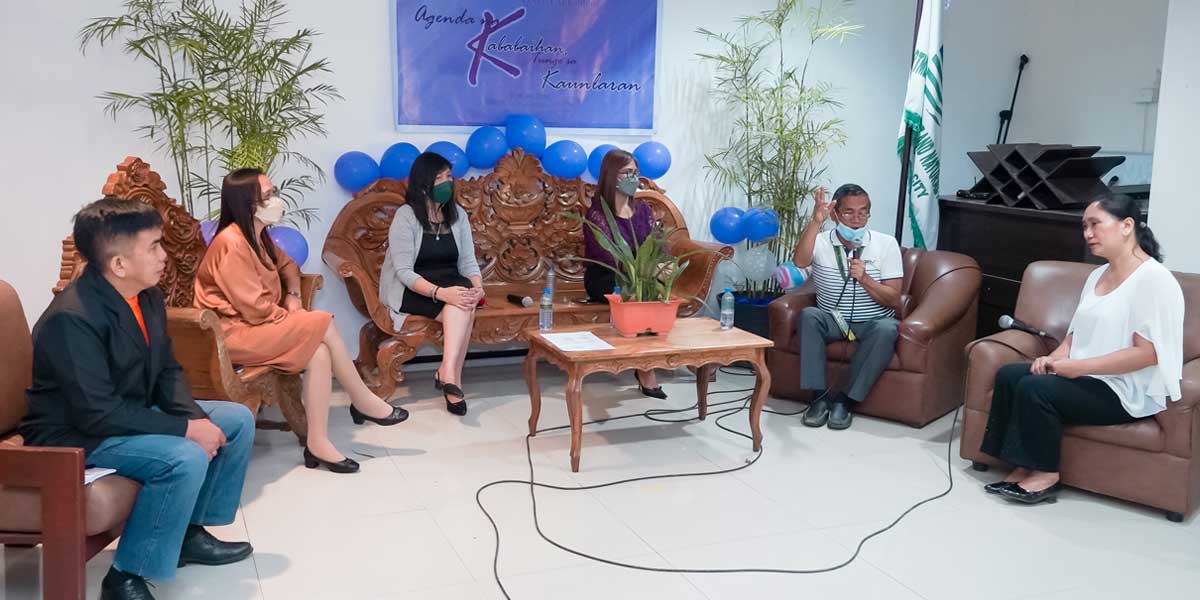 "Women are the main contributors of DENR 6. Fifty-eight percent (58%) of our workforce are women and out of 26 key officials of the DENR 15 of which are women. Women employees are also in the frontlines and deliver so much in reaching our targets for our Environment and Natural Resources Services and Programs," said Ernest C. Federiso, Vice Chairperson of GAD Focal Point System and chief of the Administrative Division DENR Region 6, during his welcome message.
DENR also rewarded the hard work and dedication of its women employees by recognizing those who transcends gender limitations and performed exemplary public service as 'DENR 6 Empowered Women'.
Those who were recognized as DENR-6 Empowered Women are:  PENRO Merlene B. Aborka, Foresters Gregoria D. Alenaje, Cynthia L. Blancia, Noeme C. Losbañes, Melba J. Salditos, Sharcel N. Gallego, and Dr. Vilma G. Limates.
This is only one of the many activities of DENR 6 in line with the celebration for the National Women's Month. (DENR-6)