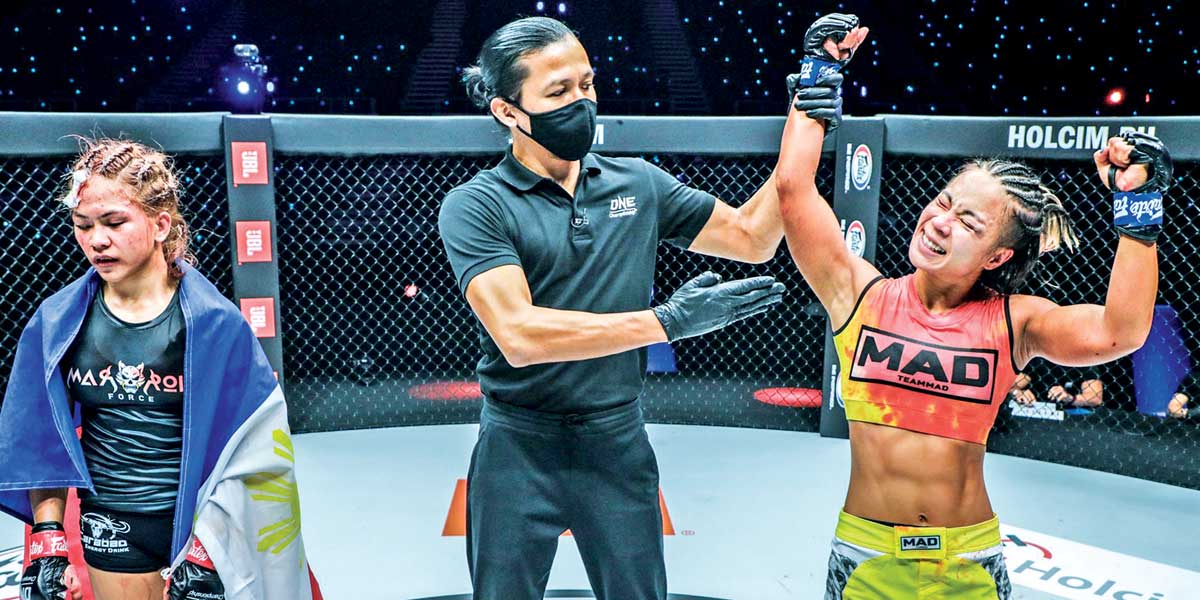 By Leobert Julian A. de la Peña
Everyone thought that it would be another no-brainer decision victory for Filipina Denice Zamboanga when she took on the tough South Korean Seo Hee Ham during the Atomweight World Grand Prix.
However, the ONE Championship judges scored a split-decision victory in favor of the South Korean that shocked the MMA community.
Zamboanga scored three successful takedowns in all three rounds including a powerful body slam in the last round that put her in a commanding position for one minute straight.
During the duration, Zamboanga was able to maintain her position on top of Ham where she managed to land ground and pound strikes until the end of the round.
Even ONE Championship chairman and chief executive officer Chatri Sityodtong expressed his opinion regarding the highly controversial decision.
The ONE executive took his insights to social media confirming that he had the fight in favor of Zamboanga.
"I thought Denice Zamboanga (8-1) edged out Seo Hee Ham (24-8) for the victory in a super close fight," ONE's chief executive officer said.
Although Sityodtong had the fight for Zamboanga, he also understood why the judges may have leaned on Ham in this one.
During their duel, Ham hit the cleaner punches and displayed consistent striking while the Filipina controlled the ground game.
"It was a very close fight with Ham landing the cleaner, heavier punches with damage, and Denice controlling the cage work, takedowns, and ground action," he added.
Zamboanga and her camp thought they grabbed the fight and could not believe the judges' verdict.
In response to the Zamboanga camp, Ham said that they should review the rules and regulations of MMA because she thought she clearly won the fight.