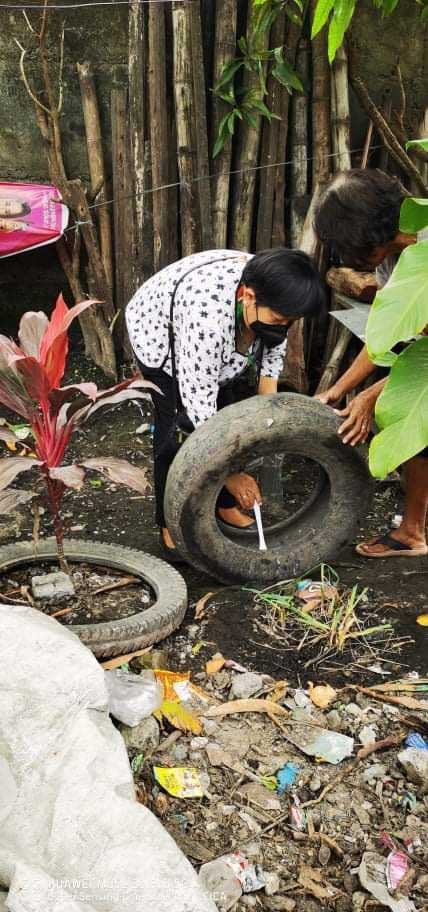 BACOLOD City – Dengue cases here in April increased compared to the same period last year, data from the Bacolod City Epidemiological Surveillance Unit (BCESU) showed.
City Health Office Environment Sanitation Division Chief Dr. Grace Tan said the city tallied 101 dengue cases with three fatalities as of April 30, 2022.
This is a 44.3 percent increase compared to 70 dengue cases with two deaths in April 2021.
BCESU data further indicated that Barangay Singcang recorded the most number of cases with 12, followed by Barangay Mansilingan, 10; Granada, Estefania and Mandalagan with nine dengue cases each; Alijis and Sum-ag, seven; Tangub, six; Banago, five and Barangay Pahanocoy with four cases.
Most common breeding places for Aedis mosquitoes include collected or stored water inside and around homes, while late or refusal to seek early treament and consultation are reasons why patients fall ill with dengue, Tan said.
She added they are continuing their campaign to combat dengue by encouraging Barangays to do enhanced 4S: Search and Destroy mosquito breeding sites; Secure self-protection measures; Seek early consultation and Support fogging.
Recorida and tri-media campaign, the distribution of larvicides and spraying and fogging in barangays and public places are also being rolled out, Tan continued.
Meanwhile, seven leptospirosis cases were recorded in the city as of April 30.
The report is 50 percent lower when compared to the same period last year with 14 cases and three deaths.
Barangays 40, Mandalagan, Singcang-Airport, Tangub, Alijis, Barangay 16 and Villamonte have one leptospirosis case each.
Tan is reminding residents to avoid, if possible, wading in flood waters; use boots or gloves when coming in contact with possible contaminted water; use of prophylaxis medications within 24-48 hours or as soon as possible whenever exposed to contaminated water; seek early consultation or treatment whenever symptoms appear and proper waste management and disposal.