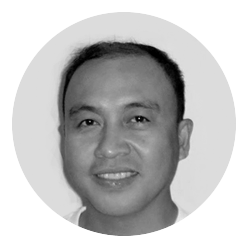 By Alex P. Vidal
"It is not your qualifications but your exposure in life that makes you who you are."— Jaggi Vasude
IT'S pointless for critics of President Rodrigo Duterte to invoke delicadeza to discourage him from running for vice president in next year's Philippine presidential election.
In the Philippines, nobody cares about delicadeza anymore.
Ask the health secretary and other political bogeymen and women in this benighted country.
It's only a vocabulary in public service that isn't taken seriously unless we are in Japan, where leaders commit hara kiri, ritual suicide by disembowelment with a sword, formerly practiced by samurai as an honorable alternative to disgrace or execution, if they commit shameful acts while in office.
As long as the constitution allows Mr. Duterte to seek for the second highest position of the land after his term expires, no one can prevent him.
Anything that is not prohibited by law can be applied in as far as the decision of one elected official to cling to power is concerned.
If framers of the charter didn't want the president and other incumbent officials to seek another public office through election, they should have fixed the provisions on the term or tenure of office.
In political theory, "term of office" and "tenure of office" are terms oftentimes contrasted with each other, according to law lecturer Frank Lobrigo.
Term of office refers to the period, either fixed by the Constitution or a statute, within which a public official may hold office. Tenure of office, on the other hand, is the period within which a public official actually held office within a prescribed term. In other words, term of office is fixed, while tenure of office is variable, Lobrigo explains.
-o0o-
My article about resigned New York Governor Andrew Mark Cuomo on August 25 elicited feedbacks from various people, including a female lawyer who was once a human rights advocate in the Philippines.
Governor Cuomo's downfall has been stunning in it's speed and scale —it's taken only eight days from the Attorney General's report for charismatic New York leader to resign.
Feelings on the street in downtown Manhattan were also mixed, ranging from apathy, to anger, to cautious hope. Most seemed disappointed; at who, however, was far from unanimous.
—"I'm sad 'Lex on (New York Governor Andrew) Cuomo's resignation. We lost a great leader. He was steadfast in his focus to achieve his goals that along the way, he alienated a lot of people even the democrats," said the lawyer, 63.
—"Ah, that pervert governor. Good riddance," said Fil-Am Noypi, 56.
—"Honestly, I feel bad for the governor, as a woman. I sympathize with the women, I am that woman, but I think Cuomo did a lot of good for New York City," said Charisma, 48.
—"I'm just really disappointed in this leader. I had a lot of respect for this governor, but there's just a weak side to the guy, and it's a shame," said Marlon, 62.
—"If his ego and character weren't weak, he wouldn't have resigned," said Jimmy, 59.
"He's a good guy, I wish he wasn't resigning because he made sure we eat and survive the pandemic," said Anastasia, 38.
"I agree with Governor Cuomo's decision to step down. It is the right thing to do and in the best interest of New Yorkers," said the new governor Kathy Hochul.
-o0o-
FORMER Bacolod mayor and congressman Monico Puentevella declared over radio that fans inside the T-Mobile Arena in Las Vegas "booed" the unanimous decision of the three judges who scored for Yordenis Ugas.
"O ayan na bino boo na ng mga tao ang decision," declared Puentevella, who had served as a commissioner of the Philippine Sports Commission from 1996 to 2001.
"Sandali lang samahan ko muna siya sa kuarto nia. Magsisimba pa kami."
Monico, 75, seemed to be trying to poison the minds of radio listeners that Senator Emmanuel "Manny" Pacquiao has been cheated in his WBA welterweight title fight.
And he wanted to sound like he really belonged in the boxer's circle of friends.
(The author, who is now based in New York City, used to be the editor of two dailies in Iloilo)