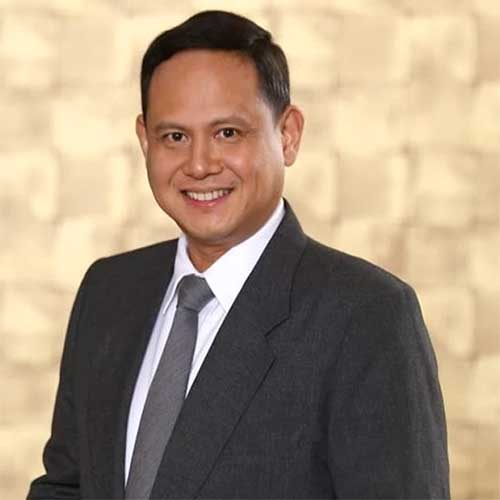 Iloilo Governor Arthur Defensor recently said he believes that the regional party-list Uswag Ilonggo has the best interests of Western Visayas at heart, citing the party's mission and vision as well as the 5-point agenda as proof of its understanding of the dynamics of the region.
Defensor said he believes that Uswag Ilonggo Party-list will move Western Visayas to become one of the premier regions in the country.
Defensor was referring to Uswag Ilonggo's mission which is, "Provide stronger means for the welfare of Ilonggos and capability for development and inclusive progress in Region 6" and its vision which is, "A Developed, Progressive, and Premier Region in the Country."
The 5-point agenda, on the other hand, are the following: The well-being of every Ilonggo family comes first; Proper healthcare for the poor; Consistent programs on infrastructure and tourism; Progress in agriculture and aquaculture (fishing); Uphold more scholarships for the youth.
In a statement, Defensor said supporting the goals and directions of Uswag Ilonggo which is number 99 on the ballot can bring Region 6 to greater heights, adding that despite diversities and different political affiliations, we are still one Region 6 and we should all unite in one universal aspiration – the welfare of our respective constituency.
Defensor believes that Uswag Ilonggo's programs will surely improve the lives of many in Western Visayas that has 5,026,482 registered voters for the May 2022 elections – the biggest voting bloc outside the National Capital Region and Luzon.
Data from the Commission on Elections showed the following breakdown of voter population in the region: Iloilo City (330,470), Iloilo Province (1,628,752), Aklan (409,938), Capiz (248,643), Antique (387,998), Guimaras (124,076) and Negros Occidental that has 1,896,605 voters.
As a regional party-list, Uswag Ilonggo works on the mechanisms provided by Republic Act 7941 or the Party-List System Act which is defined as "A mechanism of proportional representation in the election of representatives to the House of Representatives from marginalized or underrepresented national, regional and sectoral parties, or organizations or coalitions thereof registered with the Commission on Elections (Comelec)."