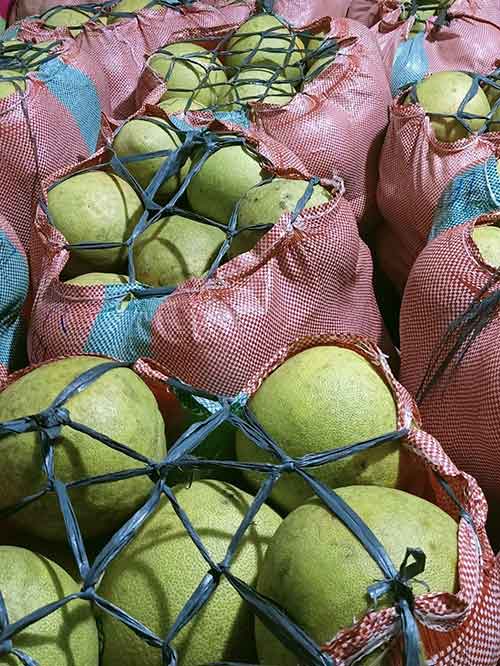 By Lorenzo Lambatin, Jr.
BACOLOD City – The Department of Agriculture (DA) Western Visayas in partnership with DA Regional Office XI will conduct the "KADIWA ni Ani at Kita" with the inclusion of Business-to-Business and Market Scanning activity on March 7 to 11, 2022 at the Capitol Grounds.
This include selling of famous fruits from Davao such as Durian, Mangosteen, Lanzones, Rambutan, Pineapple, Pomelo, Marang, jackfruit, Cardava and Lakatan, most of which are not in season in the province, Office of the Provincial Agriculturist (OPA)-Farmcaster and Information Officer Lucilla C. Perartilla said.
"KADIWA ni Ani at Kita" is in collaboration with the local government units, national government agencies and private institution partners that aims to sustain the price advantage derived by small farmers and fisherfolks from selling directly to the consumers as they provide access to safe, fresh and quality agri-fishery products at affordable prices.
In 2020, DA Western Visayas- Agribusiness and Marketing Assistance Division conducted the 'KADIWA ni Ani at Kita' modalities (on wheels and delivery) all over Region 6 that sold affordable fresh, quality agricultural products to families during the time of the pandemic
KADIWA ni Ani at Kita is facilitated by a group from the DA Regional Office 6, Market Specialist Leah V. Veloso and Office of the Provincial Agriculturist Agribusiness Section headed by Josephine Fernandez.
The activity has the support of the provincial povernment of Negros Occidental headed by Gov. Eugenio Jose Lacson.
Provincial Administrator Atty. Rayfrando Diaz enjoined all personnel of the capitol to support the activity in a memorandum. (PIA)