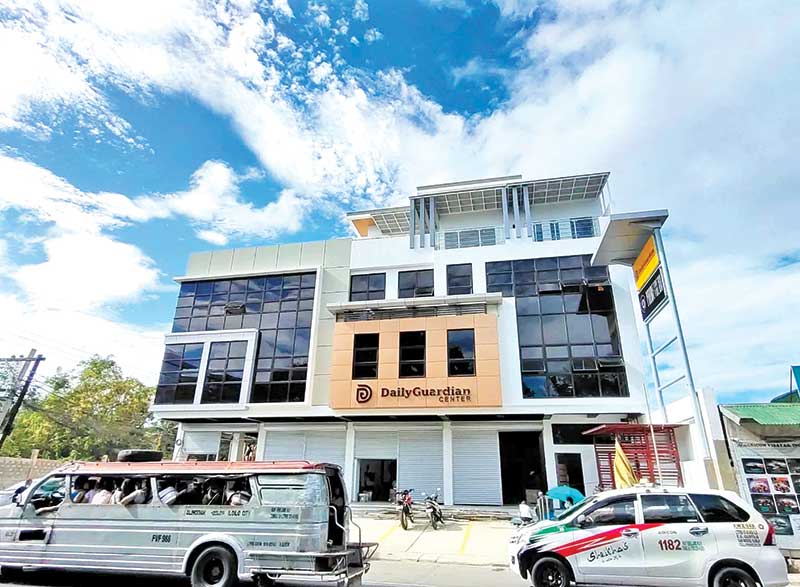 By Francis Allan L. Angelo
Daily Guardian marks its 21st year in both celebratory and reflective modes.
We are jubilant as we already have our new permanent home in Mandurriao, Iloilo City. This building is more than just a workplace. It is a testament to our commitment to the Ilonggo community that we are here to stay to provide meaningful and relevant information.
The spanking new Daily Guardian Center also highlights the vibrant business environment of Iloilo City and our high level of confidence in the Ilonggos' support for a free and responsible media organization.
Our new home will also become the base of our social media operations, which has been growing at a phenomenal pace. We thank our supporters for being with us in the past years as we waddle in this new and challenging frontier.
While we celebrate our victories, we also meditate on the future that is ahead of us, particularly in the age of Social Media founded on the so-called Web 2.0.
Algorithms rule our world and senses not just in the marketing of goods and services but information as well.
Before, our feeds are flooded with stuff we want to buy or services that we want to avail thanks to lines of codes that has expanded from the virtual setting to the real world.
The dominance of algorithms advanced even more to democracy and politics, and it is more palpable in the May 2022 elections in the Philippines.
We are now flooded with myths, tales, and claims that tend to burnish and varnish the images of politicians who woo our votes. Media is not spared as we either ride on the trend or buck the situation through fact checks and thorough analyses of information that come our way.
In this special edition of Daily Guardian, we are sharing articles that goes deep into this Web 2.0-driven media environment. Some of the analyses are outputs in the #FactsFirstPH project of various media and civil society organizations, including Daily Guardian.
While our patience and tolerance of reading and research has been put asunder by brief social media feeds, it is our ardent wish that the analytical pieces we shared here will reignite and lengthen our attention span to this new but uncertain information landscape.
Madamo nga salamat kag Padayon!