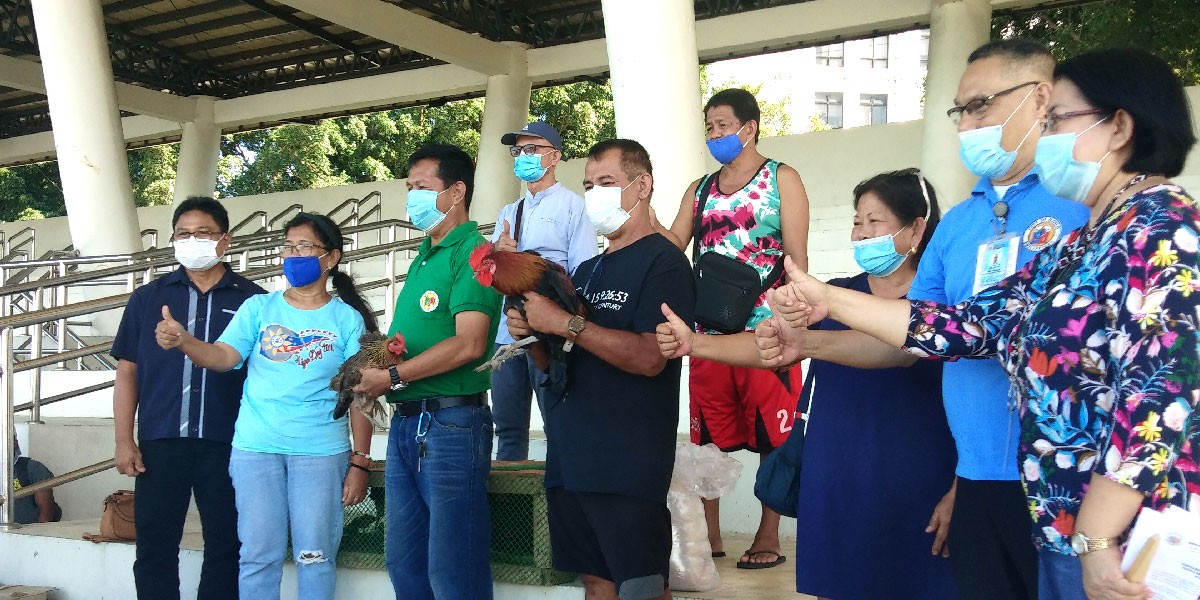 As the pandemic takes toll on urban dwellers who suffer from scarcity of food resources, the Department of Agriculture (DA) Western Visayas is extending production inputs and technical assistance to support the Iloilo City Government's urban and integrated farming projects.
The agency recently turned over 140 native chicken stocks as additional income generating source for the beneficiaries.
Funded by the savings of the Typhoon Ursula Rehabilitation Program of the agency, the native chicken were distributed to 14 barangays in Iloilo City.
Each barangay received eight pullets and two cockerels, and the initial household recipients are encouraged to roll-over the stocks to the next-in-line beneficiaries.
Iloilo City agriculturist Inigo Garingalao said the DA's continuous provision of farm inputs, animal stocks, and technology training made it plausible for the upscaling of the so-called 'JPT Ediscapes'.
The move intends to promote communal gardening among urban villagers as a long-term solution to food inadequacy amid the effects of the COVID-19 pandemic.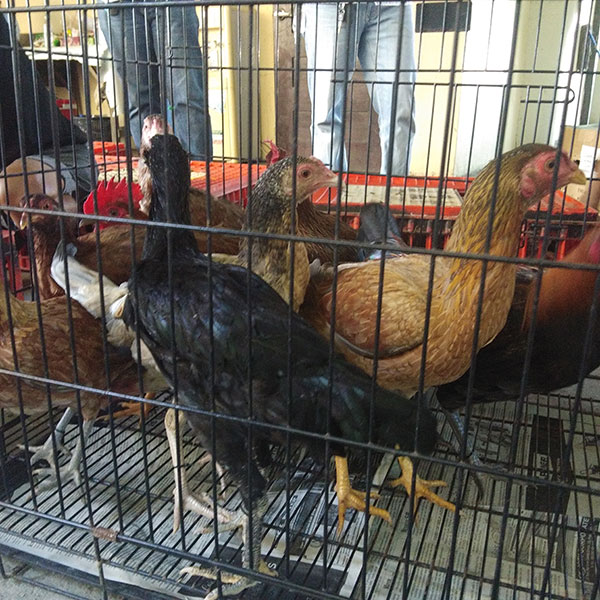 "The garden tools, vermicast, technologies, and this time the native chicken stocks they turned over are not part of their regular funding. However, the DA Regional Office find the ways to provide us the support that we need to go on with our urban farming efforts," he added.
For his part, DA Regional Technical Director for Operations and Extension Rene Famoso said "there are still farm areas in the city that are planted to rice and corn, and evidently, residents here are growing vegetables and other crops even in limited spaces."
DA Western Visayas' High-Value Crops Development Program launched the adopt a barangay program in May 2020 by providing garden tools, drums, vegetable seedlings, assorted vegetable seeds, and production guides to villagers of Brgy. Tanza Esperanza, Tanza Bonifacio and Tanza Timawa in City Proper.
Citing the successful chicken project implementation of DA's Special Area for Agricultural Development Program in Antique, "one household in San Remigio was able to multiply up to 100 heads of native chicken from the 10 heads we dispersed six months ago. With a packet of native chicken, you can get up to 350 eggs every month, and chicken meat for consumption and income source."
Although chickens are typically raised in rural backyards, Iloilo City residents welcome the idea of growing chickens within their small vacant lots. Identified beneficiaries have prepared the housing or cages, and feeds as their counterpart for the poultry project.
Aside from extending production subsidies to Iloilo City, DA also had a successful collaboration with the city government in implementing the Kadiwa On Wheels or the "Uswag" Rolling Stores as a marketing platform that linked farmers associations directly to consumers.
Since its inception in April 2020 when the Enhanced Community Quarantine was declared, the Kadiwa On Wheels had already generated ₱6.85 million cumulative sales as to date. (Sheila Mae H. Toreno/DA-RAFIS 6)