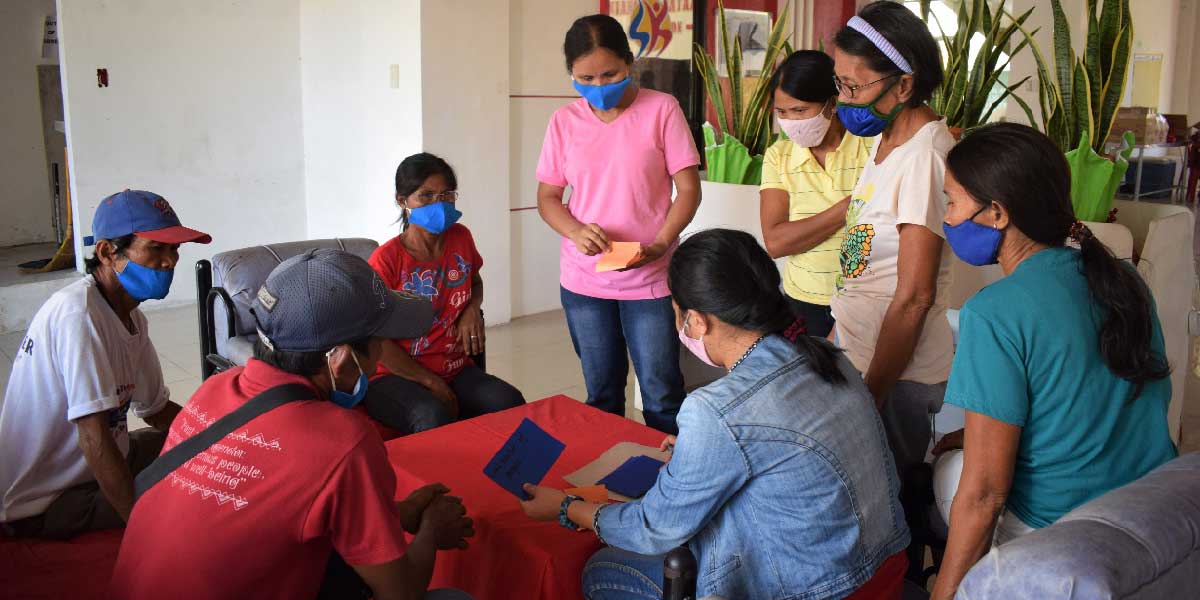 Recognizing and promoting the rights of the indigenous cultural communities, the Department of Agriculture (DA)-Western Visayas' organized a two-day consultative and participative meeting with the indigenous people (IPs) in Laua-an and Valderrama, Antique to validate their proposed projects under the Kabuhayan at Kaunlaran ng Kababayang Katutubo (4Ks).
Fifty IPs representing the cultural communities of Brgy. San Ramon, Maybunga, and Guiamon from the Municipality of Laua-an, and Brgy. San Agustin, Brgy. Busog and Brgy. Culyat from Valderrama shared their identified projects during the assessment workshops.
Workshop processes include reviewing the ADSDPP, grouping per community, identifying project activity, physical targets and number of beneficiaries, and plenary reporting as well as critiquing.
"May ara bala sa ADSDPP nga nadeliver na sang gobyerno kag ano pa gid nga proyekto ang inyo kinahanglanon?" asked Ms. Carmelita Fantilanan, chief of Local Operations Management Section and 4Ks project.
Fantilanan said that the participation of each one would be very significant, stressing that their representation will guide the government in understanding the needs of the focus communities.
"Nalipay gid ako kay duro ako nabu-ol nga projects sa pag organize nyo kanamon parehas sa mga binhi kag carabao nga ginagamit namon sa pagpanguma," said Joefrey Fernando, representative of the council of elders, Brgy. San Agustin, Valderrama.
Fernando added that it is very important to set dialogue/consultations with the IP communities in order to alleviate them from poverty.
Proposed projects determined by the communities include cattle, swine, poultry, and carabao raising, coconut, banana, and abaca planting, skills training on turmeric production, coffee plantation expansion, food processing with starter kits, and procurement of farm machinery. These projects shall be integrated with the 2023-2027 plan.
The DA 4Ks project aims to assist the IP communities by extending agricultural and fishery-related livelihood interventions and investment opportunities through targeted community needs-assessments. The project has been providing basic farming and fishery assistance and marketing support to increase their production and income, preparation, and updating of ADSDPP.
The DA WV continuously recognizes the inherent rights of ICCs/ IPs to self-determination and their right to freely pursue their development and equally enjoy the full measure of human rights and freedoms without distinction or discrimination.
The validation activity held on March 18 to 19 is part of the implementation process of the Ancestral Domain Sustainable Development and Protection Plan (ADSDPP) in partnership with the National Commission on Indigenous Peoples (NCIP) and local government units of Laua-an and Valderrama. ###(By Maria Corazon Buala/DA RAFIS 6).