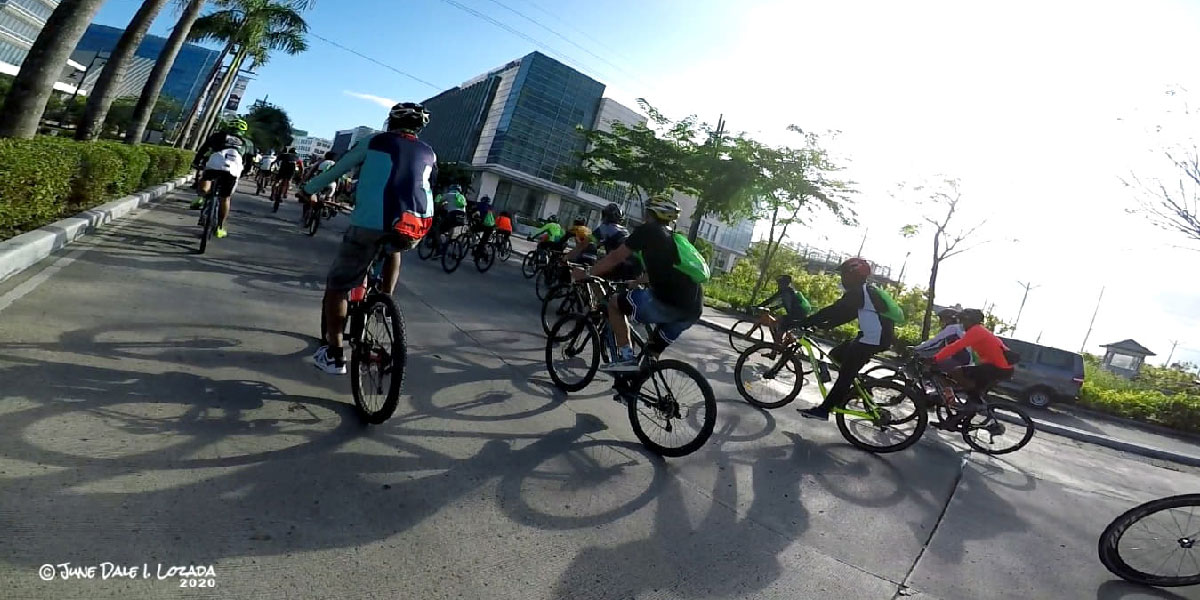 Promoting cycling and building protected bike lanes can augment public transportation and help people safely get to work during the coronavirus disease 2019 (Covid-19) pandemic, the National Economic and Development Authority (NEDA) said.
"The Covid-19 pandemic has hurt the economy, especially the transport sector. The community quarantines and physical distancing regulations that help protect lives inadvertently reduced transport supply and resulted in public transport shortages," acting Socioeconomic Planning Secretary Karl Kendrick Chua said in a forum.
Data from the Philippine Statistics Authority (PSA) indicate that the land transport sector contracted 30.7 percent in 2020, more than three times worse than overall gross domestic product (GDP).
Chua said a sharp contraction in transportation can significantly bring down the rest of the economy amid its large economic linkages.
He added reduced vehicle capacities have also led to a land transport shortage, leading to a spike in passenger road transport inflation, from 2.6 percent in 2019 to 9.6 percent in 2020.
"As we learn to live with the virus, improving access to mobility in the country is crucial in jump-starting the economy. In the Greater Manila area, only 12.5 percent of households own private cars. Meanwhile, the rest cannot go to work because of limited public transportation. Promoting cycling and other modes of active transportation will provide safe, healthy, and affordable means of participating in the economy," Chua reiterated.
According to the Bureau of Customs, bicycle imports increased from 1 million to 2.1 million units or by 112 percent from 2019 to 2020. This shows that more and more people are choosing cycling as their new mode of transportation.
Moreover, based on the 2020 data from Social Weather Stations and Department of Health (DOH), 87 percent of Filipinos agree that roads in cities will be better if public transportation, bikes, and pedestrians are prioritized.
Chua said NEDA supports the initiatives of the DOH, Department of Transportation, Department of Public Works and Highways, and Department of the Interior and Local Government to work together to build protected bike lanes around the National Capital Region.
"We are one with the various national agencies and local government units in their concerted efforts to increase mobility of people as we carefully reopen the economy. The current bike lane design provides significant protection to the growing number of cyclists, myself included," the NEDA chief added.
Promoting sustainable and inclusive mobility is in line with the National Transport Policy that encourages local government units and national agencies to give priority to development of proper sidewalks and networks of bicycle lanes.
"We are also inviting the private sector to contribute to this alternative transport movement by providing end-of-trip facilities such as bike parking spaces and showers areas for employees who bike or walk to work," Chua said.
Aside from these, companies can also explore provision of incentives and subsidies for cycling, similar to how some businesses provide car plans or shuttle services to employees.
The Moving As One: Public Private Cooperation on Active Mobility forum on March 5 was organized by the DOH, the Makati Business Club, and the Move As One Coalition.