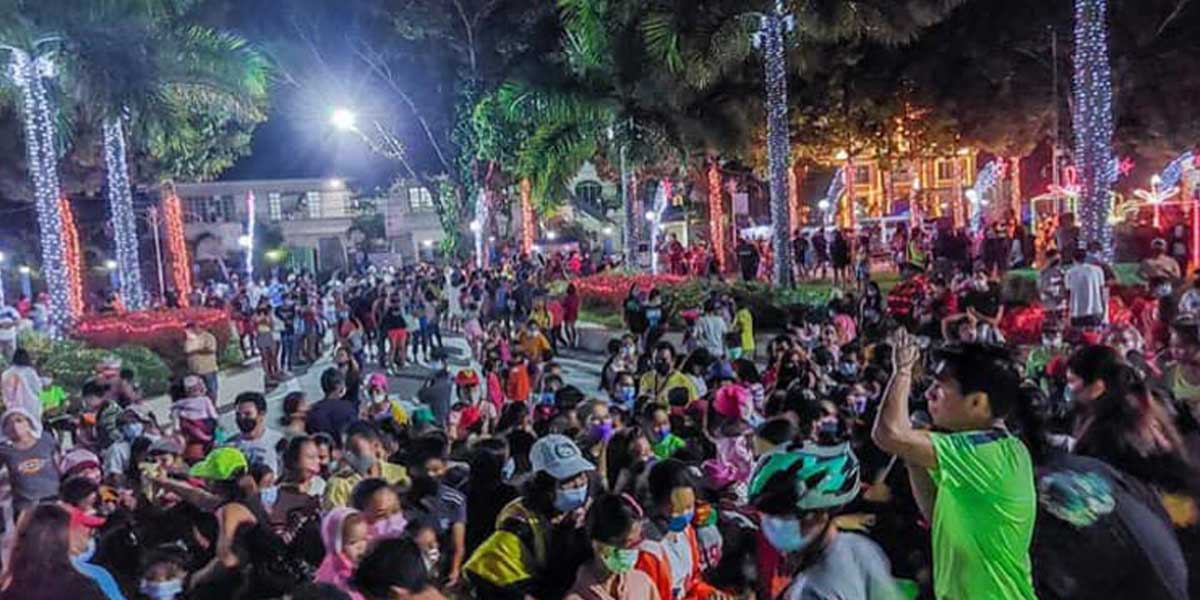 By Jennifer P. Rendon
For authorities of Igbaras town in Iloilo, they would rather err on the side of caution.
Around 1,000 persons were dispersed following reports that the New People's Army (NPA) planted bombs at the town plaza during the "Opening of Lights" activity Wednesday evening.
"We don't want to take chances, that's why we advised the people to go home," Mayor Jaime Esmeralda said.
In a Facebook post on the same night, Esmeralda explained why they had to ask the people to leave the premises.
"What could have been a momentous, colorful, exciting and significant event turned into fear and confusion to all of our kasimanwas during our Opening of Lights today. There was a security threat confirmed by our PNP thru their intelligence officer," the social media post said.
"As a Mayor, it is my highest and ultimate responsibility to secure the safety and protection of my people. Thus, without any second thought, I ordered to stop the program. It's better to do something (even unpopular) than to do nothing at all and be sorry should anything gruesome happen… and I hold responsibility to this action whatever it costs me," the mayor added.
Esmeralda also asked for understanding from his constituents "who are just starting to overcome their fear of going outside their houses. I just hope and pray that whoever has done this (hoax or true) will realize the effect of this in every person's life and to the whole community as well," he said.
The lights festival kicked off around 6 p.m.
More than an hour later, the local police informed Esmeralda about the intelligence report they have gathered.
By 7:45 p.m., Esmeralda asked the people in the area to go home as they must deal with a concern.
Lieutenant Rodel Pasion, Igbaras police chief, said they have called the Iloilo Police Provincial Office's Explosive Ordnance Division (IPPO-EOD) to inspect the area. Luckily, no bomb was found.
Pasion cited several indicators for the EOD paneling or inspection.
Aside from the intelligence reports they received, he said they noted the presence of unfamiliar faces in the town plaza.
There were several persons who were not speaking the native dialect.
Pasion said anything could be possible following the encounter incident between the NPA and the Philippine Army soldiers two weeks ago,
The incident killed at least nine NPA rebels.
Pasion said they don't want to take any chances and put the lives of hundreds of people at risk.
Esmeralda, on the other hand, said it will forever haunt him if something happened and he didn't act on it.
"I just hope that this is not a demolition job against me. I hope this is not politically motivated," he said.
Meanwhile, following the investigation citing that the town proper is free from any bomb, Esmeralda said the people are welcome to go to the plaza.