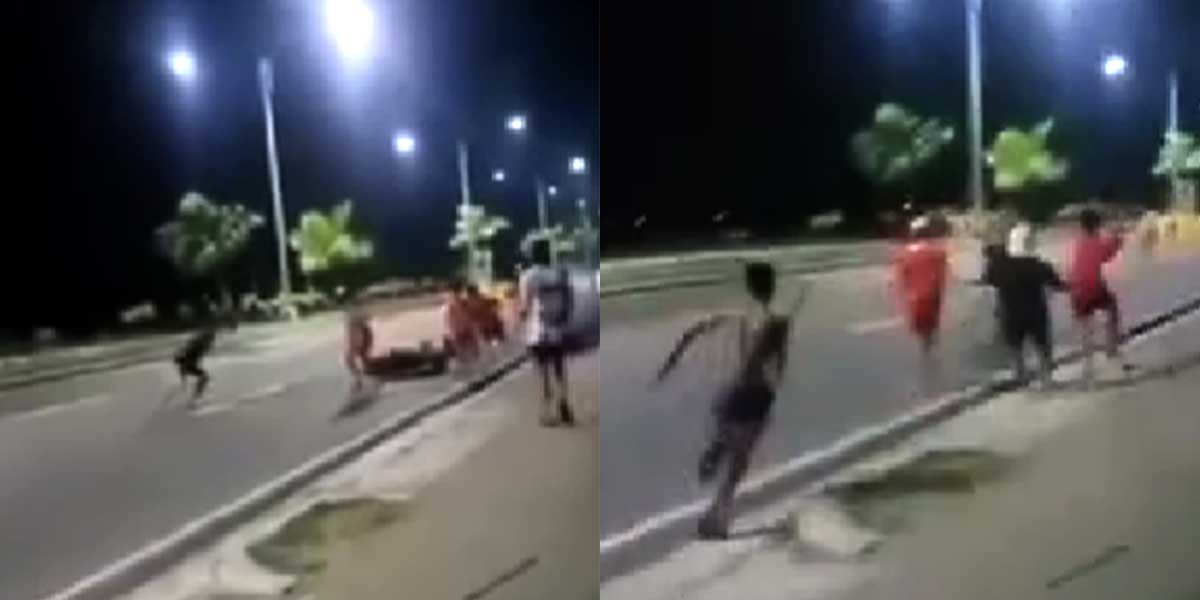 By Jennifer P. Rendon
Seven youngsters who allegedly ganged up on two motorcycle riders were hauled to court.
Major Rolando Araño, Pavia police chief, said charges for attempted murder in relation to Republic Act 7610 (Special Protection of Children Against Abuse, Exploitation and Discrimination Act) and malicious mischief were filed against the five identified suspects and two John Does on March 2, 2022, or more than a month after the incident.
Charged were Jericho Magallanes, 19; Franco Magallanes, 18; Rexie Keith Timtim, 23; alias Michael, 14; alias Kyla 17; and two other John Does.
The seven youngsters found themselves in hot water after they filmed the incident and uploaded it to social media.
The suspects flagged down a motorcycle driver and his minor back rider around 11:45 p.m. of January 16 at Barangay Cabugao Sur, Pavia.
The suspects allegedly destroyed the motorcycle and ran after the fleeing victims.
According to Regie Ramirez, the motorcycle rider, he did not even know any of their assailants.
He claimed they were surprised when they were pelted with stones and struck with a bamboo pole.
Even after the group's video went viral, Araño said none of the suspects or their family went to the police station to explain their side of the story.
Although there were online reports claiming that it was not the first time that it happened, no blotter reports on similar incidents were recorded with the Pavia Police Station.