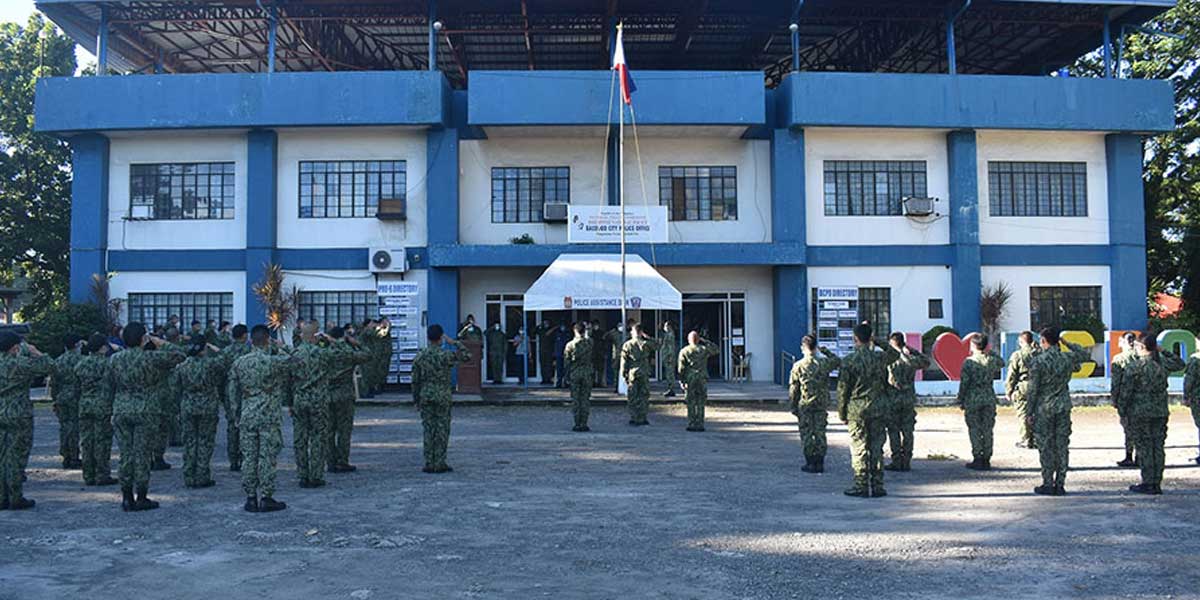 By Glazyl Y. Masculino
BACOLOD City – The Bacolod City Police Office (BCPO) recorded a significant drop of 11.48 percent or 14 incidents in the total crime volume in February 2022.
BCPO records indicated that 108 crimes were reported in February 2022 compared to 127 incidents in 2021.
Of the 108 incidents, 17 were peace and order index while 91 were public safety index.
The peace and order index categorizes crime incidents that reflect the true picture of crime, and peace and order situation of a particular community. This comprises the totality of Index and Non-Index Crimes.
Index crimes refer to the consummated seven focus crimes and eight special complex crimes as defined by the Revised Penal Code. These include murder, homicide, physical injuries, rape, robbery, carnapping of motor vehicle, and theft.
The public safety index provides a separate and distinct accounting of vehicular incidents cases like reckless imprudence resulting (RIR) in homicide, physical injury and/or damage to property.
For the eight focus crimes, 26 incidents were recorded in 2021, while 17 crimes were recorded in 2022, with a difference of nine incidents.
The Average Monthly Crime Rate (AMCR) also decreased by 11.48 percent from 19.94 in February 2021 to 17.65 the following year.
The BCPO noted that the decrease in crime incidents may be attributed to various police initiated operations.
Also, the continuous Enhanced Managing Police Operations (EMPO) that's regularly conducted to help in addressing appropriate and target-specific interventions in the reduction of crime incidents especially the eight focus crimes greatly lessened the average monthly crime rate here.
The BCPO also reported a decrease in Crime Clearance Efficiency (cases filed, but suspects at large) from 96.72 percent in 2021 to 75.93 percent in 2022 or a reduction of 19.65 percent.
The Crime Solution Efficiency (suspects arrested and cases filed) garnered 92.62 percent in 2021 compared to 70.37 percent in 2022, which is equivalent to a 16.91 percent decrease.
It is, however, important to note that for this year, some incidents are still under investigation while some cases have yet to be filed in court or for proper disposition, the BCPO said.
Colonel Thomas Joseph Martir, BCPO director, commended the personnel for their efforts in reducing the crime incidents here.
He reminded the personnel to not lower their guards against all forms of criminality.
The BCPO director also ordered the police units to strengthen its preparations for the upcoming elections as well as in the downgrading of the coronavirus disease 2019 (COVID-19) alert status in the city.