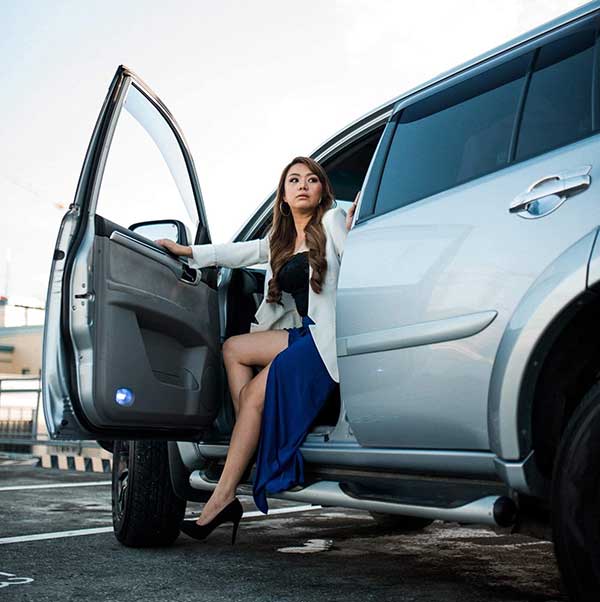 By Jennifer P. Rendon
"The venom clamors of a jealous woman poisons more deadly than a mad dog's tooth."
Whoever killed businesswoman Claire Diergos may have been consumed by jealousy that it got the better of him or her.
At the onset, it appeared that jealousy could have triggered the principal suspect in killing Diergos, the Special Investigation Team (SIT) in charge of the case noted.
Lieutenant Colonel Jonathan Pinuela, SIT Diergos spokesperson, did not discuss further on the motive but he said earlier motives that were earlier considered – robbery, uncollected debts, and business rivalry – were not the most likely cause for her death.
As earlier reported, eight suspects were named in the case of murder with evident premeditation.
Two were females while the rest are males. Two other suspects – a man and a woman – remain unidentified.
"Our witnesses could identify them through their faces, but we couldn't get a hold of their identities, for now," Pinuela said.
One of the eight identified suspects was deemed as "mastermind" or principal by inducement.
Pinuela declined to confirm reports of the other suspects' relationship with the mastermind. He said there was no way for them to confirm if the other suspects worked for the mastermind or were paid to commit the crime.
"What we knew is that the killing was well-planned, including the disposal of the body," he said.
Pinuela also did not comment on reports that four of the suspects belong to a well-known family in Iloilo province.
Reports indicated that some of the suspects were members of a political clan in the province and that Diergos personally knew some of them.
"It would be too early for us to speculate on anything," he said, adding that speculations might jeopardize the case since it was already filed in court.
But he confirmed, though, that some of the suspects were no longer in their last known address.
SIT Diergos filed the murder case Wednesday afternoon with the Iloilo Provincial Prosecutors Office. It was docketed as IS No. VI-II-INV-22A-00014 and duly subscribed before Prosecutor Mark Anthony Sorilla.
Accordingly, the police have 10 witnesses who offered "circumstantial testimonies that corroborate with other evidences."
"During the filing of the case, the family of Claire Diergos was with us and appealed not to discuss the case since it was already filed with Fiscal (sic) Office and to protect the identity of the witnesses," the SIT Diergos said in a statement.
The 36-year-old Diergos was found dead inside a sports utility vehicle (SUV) afternoon of October 26 at Sta. Barbara, Iloilo. She succumbed to two stab injuries and an incise wound on her neck.
She also had two hesitation, or tentative, stab wounds on her left hand, specifically on her palm, and two incise wounds on her right thumb.
She also suffered scalp hematoma on the left side of her head and another hematoma on her right thigh.
Her house at Deca Homes in Pavia, Iloilo is deemed as a primary crime scene while her vehicle was deemed as the secondary crime scene.