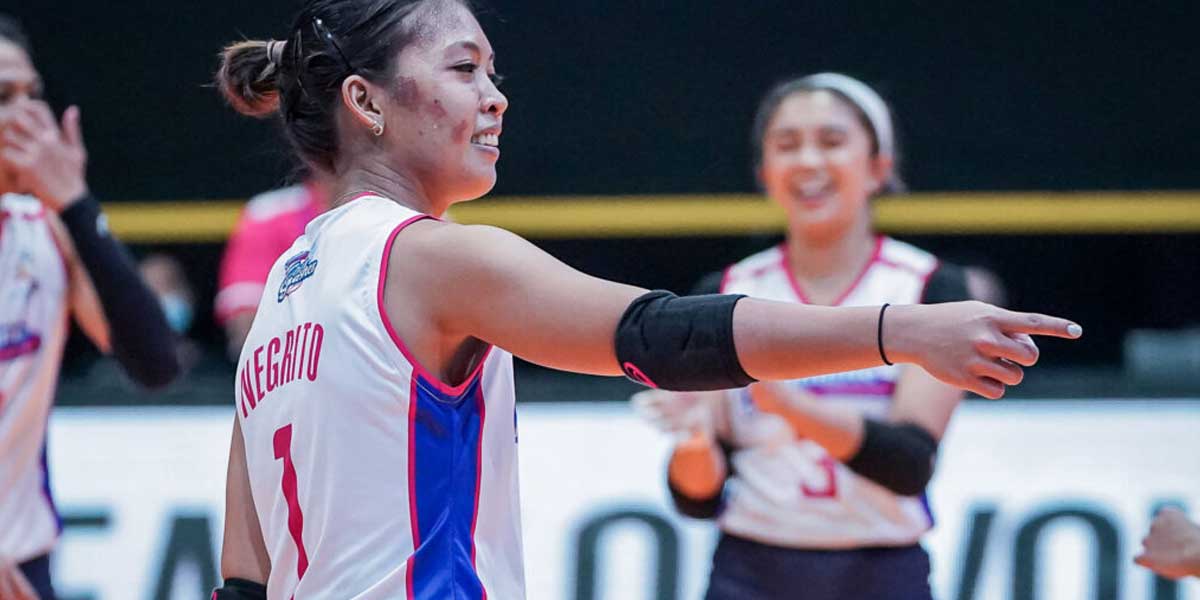 By Leobert Julian A. de la Peña
Fresh off a 2022 Premier Volleyball League (PVL) Open Conference championship title, Creamline Cool Smashers' setter Kyle Negrito is set to take her talents to the international stage.
The Philippine Women's National Volleyball Team confirmed that Negrito is set to replace main setter Deanna Wong for the official 2022 Southeast Asian Games team roster after the Choco Mucho star suffered an injury during their semifinals clash against Cignal.
Wong seemed to aggravate her injury in her right shin in Game 1 of the PVL semifinals, the same shin that has bothered her during her stint with the Ateneo Lady Eagles.
It was national team head coach Jorge Souza de Brito who made the announcement official and admitted that it was one of the toughest decisions he had to make before making their flight to Brazil for a three-week training camp.
"She played a lot of times here in the PVL, so she's feeling pain. It's an older one. The players in volleyball used to experience that even if you're younger or not. She has to recover first," said Souza de Brito.
Meanwhile, Negrito was coming off an efficient championship campaign with the Cool Smashers and proved to be one of the best backup setters in the league.
It was also Souza de Brito, the PNVF management, and the other assistant coaches who chose Negrito and is already on board to join the team to Brazil.
"The replacement will be Kyle Negrito. I already talked to her when I heard about Deanna. I called first Deanna and then after I talked to the manager of Creamline to request her to come and even to the coach also. And they said okay, so she's joining us," added Souza de Brito.
The women's national volleyball team is set to leave the Philippines on Monday and kick off their preparations for the upcoming 2022 SEAG.