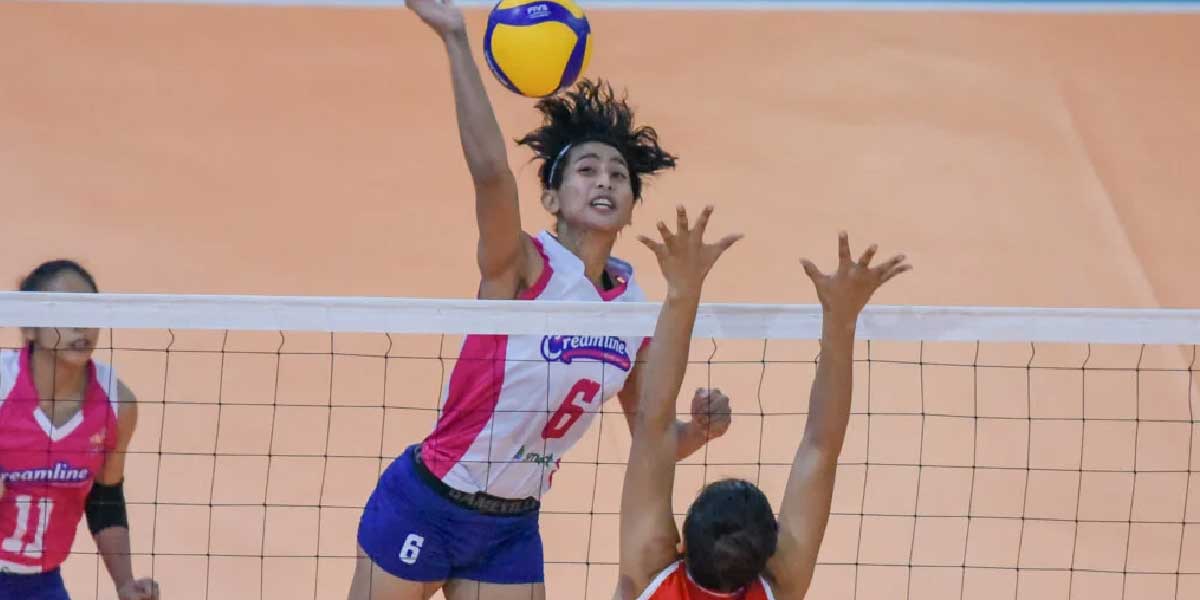 By Leobert Julian A. de la Peña
Volleyball superstar Alyssa Valdez and the Creamline Cool Smashers are looking to continue their Premier Volleyball League (PVL) legacy after sweeping the Petro Gazz Angels for another grand finals berth.
The Cool Smashers were in cruise control since the first set and just dominated from the get-go to score a sweeping 27-25, 25-22, 25-16 win in their second game of the semifinals against Petro Gazz.
It was a back-and-forth affair in the first minutes of the duel but Creamline's Tots Carlos and Valdez were too much to handle for the Petro Gazz middle blockers.
Jia Morado was one of the biggest stories of the matchup after putting on a setting clinic of 36 excellent sets on top of her 12 excellent receptions and four points.
"It's a total team effort for the Cool Smashers mapa sa labas ng court, yung mga second stringers or yung coaches, lahat ng reminders talaga nila on point kaya nagawa and naapply din namin inside the court," said Valdez.
Aside from Carlos, Valdez, and Morado's big game, Jema Galanza and Jeanette Panaga proved to be Creamline's stabilizers every time the Angels attempted to mount a run.
Ria Meneses and Ces Molina's offensive efforts were not enough to spark the Petro Gazz squad who just struggled against the tough Creamline defense.
The victory helped the Cool Smashers advance to the PVL Open grand finals and is the first team among all semifinalists to claim an early seat.