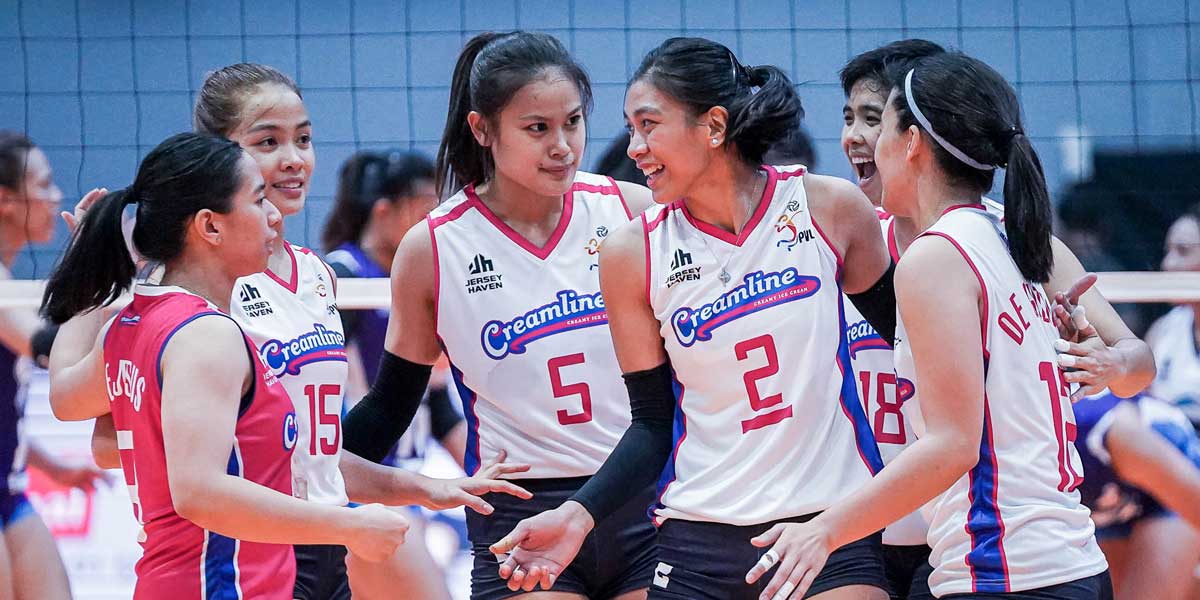 By Leobert Julian A. de la Peña
The Creamline Cool Smashers clinched their second-straight win in the 2022 Premier Volleyball League (PVL) after demolishing the BaliPure Water Defenders, 25-12, 25-21, 25-16.
From the get-go, it was the Cool Smashers who controlled the pace of the game after a dominating 16-6 run in the first set.
Creamline then continued its solid play and held the Water Defenders to six more points to close the opening set oozing with momentum and confidence behind Tots Carlos' immediate offensive barrage.
Carlos led Creamline with 14 points, three aces, and two blocks while superstar Alyssa Valdez contributed seven points and 10 perfect digs.
"We're very happy because it was a team effort also. Everyone played well today, starting from the bench to the first six," said Valdez.
BaliPure had a better second set as Patty Orendain, Marian Buitre, and Janine Marciano finally picked up their offensive rhythm but Creamline countered with their own crucial run.
Jema Galanza and the rest of the Cool Smashers took care of the rest of the last set backstopped by the timely offensive conversions of Jeanette Panaga who was also an instrumental piece to their middle-blocking.
"From all the games we're playing, we're seeing where we still need to adjust, like that slow start in the second set," added Valdez.
Creamline will be gunning for their third-straight win as they face-off against another unbeaten team the Petro Gazz Angels today at 6 PM.