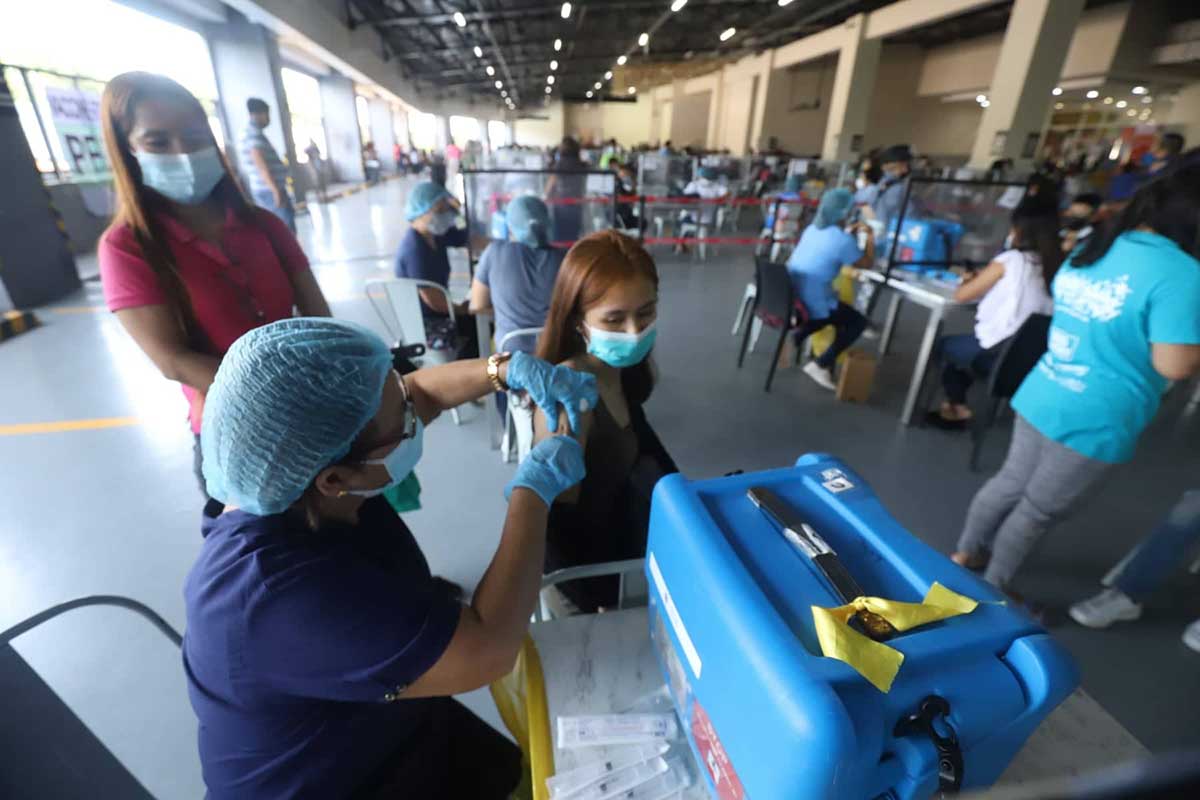 By Joseph B.A. Marzan
Around 12 percent of persons in Western Visayas who contracted the coronavirus disease 2019 (COVID-19) were children below 18 years of age.
This is based on the latest data presented by the Department of Health-Western Visayas Center for Health Development (DOH-WV CHD) on Monday, Feb. 7, 2022.
As of Feb 6, 2022, COVID-19 cases in Western Visayas totaled 176,638, including 21,713 children 0 to 17 years old.
Children in the 12 to 17 years old age group totaled 9,403 or 43 percent of the total pediatric COVID-19 cases, followed by the 5 to 11 age group (7,647 or 35 percent) and below 5 years old (4,663 or 22 percent).
Based on their area of residence, Negros Occidental has had the greatest number of cases of minors with COVID (5,541 or 26 percent), followed by Iloilo province, Bacolod City, Iloilo City, Aklan, Capiz, Antique, and Guimaras.
As to the presence of symptoms, 68.8 percent or 15,082 are asymptomatic, and the remaining 6,631 are either mild (29.87 percent), moderate (0.90 percent), severe (0.42 percent), or critical (0.01 percent).
Deaths among pediatric COVID cases are relatively small (62) with a plurality of them being those under 5 years old (27).
DOH-WV CHD spokesperson Dr. Renilyn Reyes said that these deaths may not have been directly caused by COVID but by comorbidities which were exacerbated by the disease.
"When we look at the data, there are children who do die because of COVID infection or complications due to the infections, these may have been due to comorbidities. It means that our kids aren't spared by COVID-19 infections," said Rayes in a virtual briefing.
VACCINATIONS FOR CHILDREN
The DOH-WV CHD is aiming to vaccinate against COVID 1.08 million children aged 5 to 11 years old.
The following are the target numbers per province and city in Western Visayas:
–       Aklan – 84,356;
–       Antique – 95,437;
–       Capiz – 102,122;
–       Guimaras – 24,534;
–       Iloilo province – 267,470;
–       Negros Occidental – 363,249;
–       Bacolod City – 81,737; and
–       Iloilo City – 61,872.
Reyes said that vaccinating younger children would help them with their emotional and psychological development, as it will allow them to join physical gatherings and eventually attend in-person classes in schools.
"Vaccinations protect our kids from severe disease, not only for adults, but also for children. If we're talking about emotional and psychological aspects of our children, they want to come out [of the house] and go to their schools. COVID vaccines provide additional safeguards for children and for the safe reopening of schools and other gatherings for the kids outside of the home," Reyes said.
She added that vaccinated children can also provide "cocoon protection" for those who cannot be vaccinated.
"Cocoon protection or cocooning is vaccinating individuals and protecting those who are not vaccinated. If we vaccinate our children, this will add protection for the unvaccinated especially for those who are below 5 years old. COVID vaccines for all types and all age groups continue to protect against severe disease and deaths," she added.
As of Feb 6, only the Pfizer-BioNTech vaccine will be used for the vaccinations for the 5 to 11 years old age group.
But the vaccine formula will be different from those administered to ages 12 and above, using an orange cap that contains 10 doses per vial, compared to the regular Pfizer vaccine which uses a purple cap containing 6 doses per vial.
The vaccines have arrived in Metro Manila last week according to Reyes, and vaccination will formally start in Manila on Feb 14.
DOH-WV CHD data on pediatric COVID vaccinations as of Feb. 6 indicated that 606,483 minors aged 12 to 17 years old have been fully vaccinated.