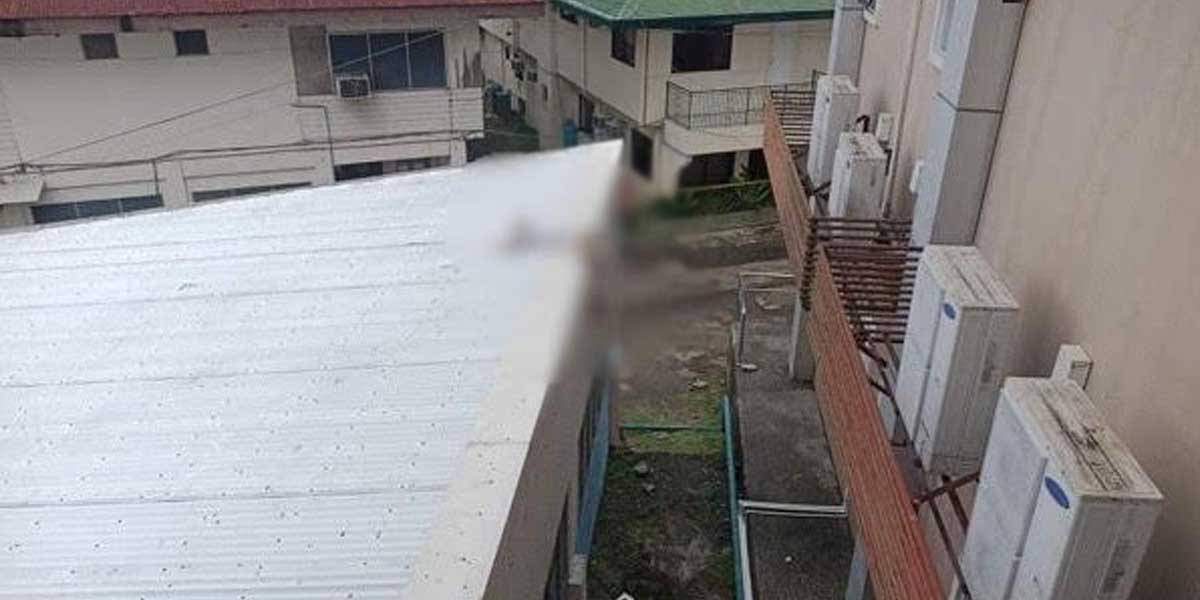 By Glazyl Y. Masculino
BACOLOD City – An elderly man, who got infected with coronavirus disease 2019 (COVID-19) died after he jumped from the window of his isolation facility located at the fifth floor of Corazon Locsin Montelibano Memorial Regional Hospital (CLMMRH) here yesterday.
Police Captain Paul Vincent Pendon, head of Police Station 2, said the 68-year-old victim, whose name was withheld, was placed on isolation at the hospital last Friday.
Pendon said the hospital staff did not notice any suicidal tendency on the part of the victim prior to the incident, but when his companion inside the room was discharged early that day, he insisted to go home too.
But the hospital did not allow him as he was still probably not yet cleared of the COVID-19 infection, the police chief added.
Pendon said it probably triggered the victim to escape from the facility, as he might have felt lonely and alone.
Pendon said that after the victim took his medicine, a security guard heard a loud crash.
They later found the victim slumped on the roof of the hospital's water treatment, which caused his death.