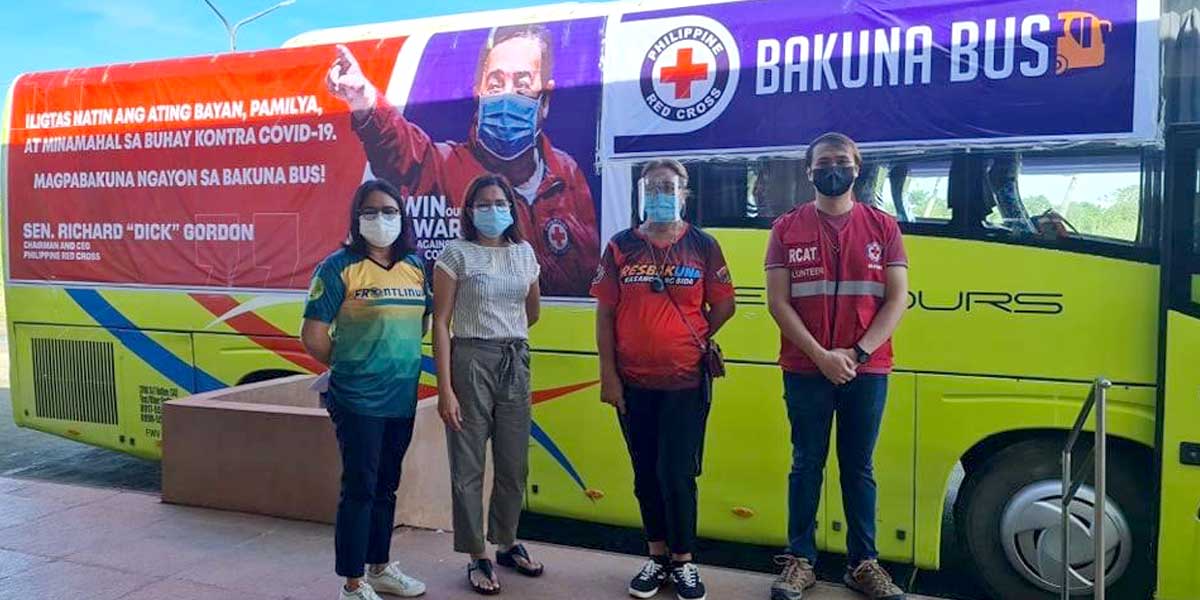 By Felipe V. Celino 
ROXAS CITY, Capiz– The coronavirus disease 2019 (COVID-19) Mobile Vaccine Clinic or Bakuna Bus of the Philippine Red Cross-Capiz Chapter was formally launched Saturday at the Pueblo De Panay.
Ketch Armiza, PRC donor recruitment officer, said Roxas City is the first local government unit in the whole Western Visayas to launch the Bakuna Bus.
Armiza said they will meet with the Capiz Provincial Health Office regarding the alleged slow vaccination program in the different municipalities of Capiz.
The Bakuna Bus will augment the vaccination program of these towns to reach the herd immunity targets by the national government.
He added that it would take two months for the Bakuna Bus in assisting the vaccination program and will then enter the barangays as the next target.
About 185 individuals were vaccinated during the launching.
The Provincial Health Office (PHO) in Capiz recently received the 25 batches of COVID-19 Vaccines.
The 2,000 doses of CoronaVac (SINOVAC) vaccines was donated by the national government through the Department of Health.
The PHO said that the new batch of vaccines is intended for the Red Cross Bakuna Bus (Mobile Vaccination) program wherein the target for vaccination will be the A1 subgroups which includes Frontline Health Workers; A2 or Senior Citizens; A3 or Adults with Co-morbidities, and A4 or those Essential Workers in the province.