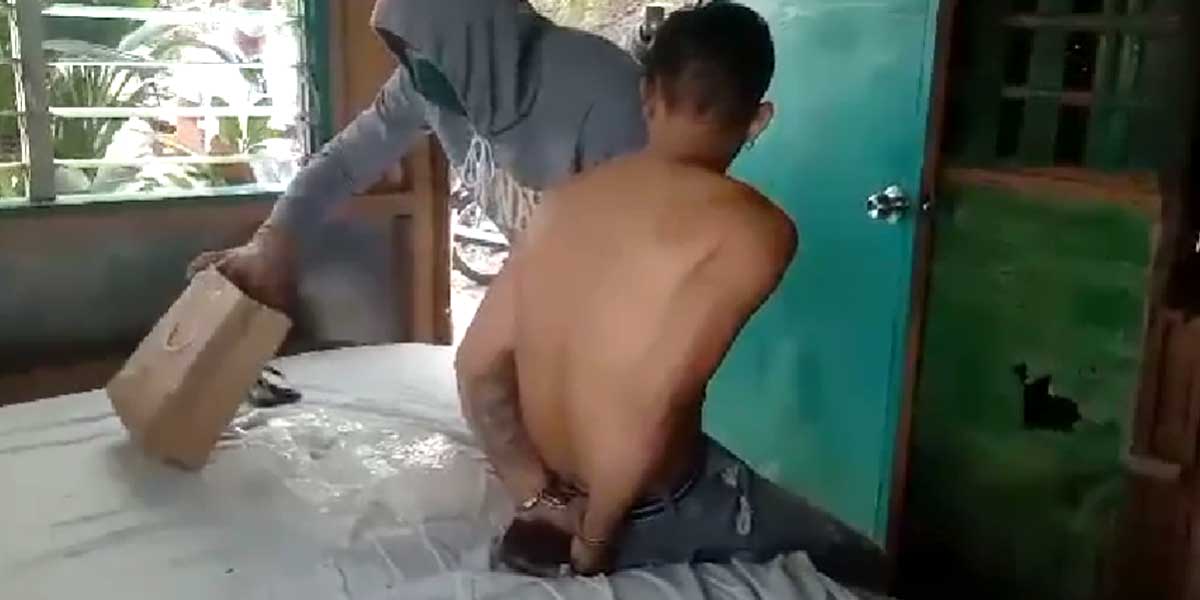 By Glazyl Y. Masculino
BACOLOD City – An estimated P10.2 million worth of suspected shabu was seized from a couple in a buy-bust at Puso Tres, Hacienda San Jose, Barangay Guadalupe, San Carlos City, Negros Occidental yesterday.
Police arrested Joel Rizardo, 24, of Barangay Rizal, while his partner – Jean Compacion of Barangay Guadalupe escaped.
Police Lieutenant Colonel Jesus Mesahon Jr., city police chief, said operatives targeted Rizardo, who was identified as No. 1 in the priority target list of San Carlos City Police Station.
Mesahon said police monitored Rizardo for months before launching the operation against him.
"Kabudlay abi sa iya dakpon kay gasaylo-saylo," he added.
Rizardo was staying at the house of his uncle, who was already staying in other place, Mesahon said.
During the operation, Compacion allegedly sensed that they were transacting with a police agent, prompting them to run, according to Mesahon.
But Rizardo was cornered by police operatives.
Police seized around 1.5 kilograms of suspected shabu, the P3,500 marked money, and another P3,600 cash.
Mesahon said they have yet to determine the source of the contraband. But he said that the couple allegedly supplies drugs in Canlaon City, Negros Oriental.
Last month, a man was also arrested in a buy-bust in Dumaguete City, for possessing P13.9 million worth of suspected shabu allegedly transported through San Carlos City.
From what the police know, the contraband seized in Dumaguete was only transported through San Carlos City but was not sourced out from there.
Despite this, Mesahon said they will still probe if the couple might have links to it.
The couple has yet to be reached for comment.