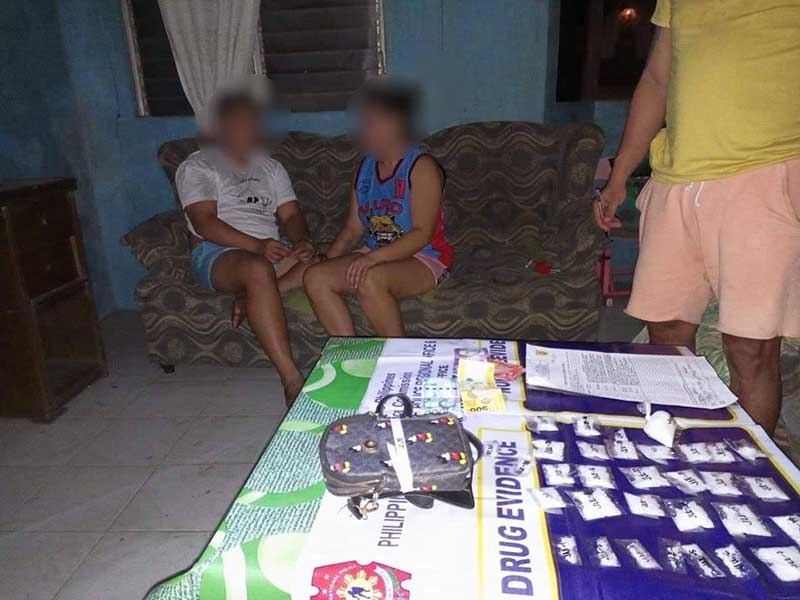 By Glazyl Y. Masculino
BACOLOD City – A couple was busted with P1,183,200 worth of suspected shabu in  Barangay Punta Taytay here yesterday.
Police arrested Pearl Je-Ann Elera, 26, and live-in partner Riegel Troy Quimba, 20, both residents of the said village. Both were considered high value individuals by police.
Police Lieutenant Joven Mogato, head of City Drug Enforcement Unit (CDEU), said Elera was arrested for a drug offense in January 2020 and was released from jail in August of that year through plea bargaining.
Mogato said the couple's relationship began when Elera left jail. But he said the couple is staying at the house of Quimba's uncle, who adopted him.
Mogato added that Quimba's relatives had an idea about Elera's background and advised Quimba to never get involve with his partner's illegal activity.
"Pero ga updanay sila abi, so bisan indi gusto relatives ya, na engganyo gid siya siguro ka miga ya," Mogato said.
Police recovered from the couple around 174 grams of suspected shabu, the P1,500 marked money, and P200.
Mogato said Elera allegedly sourced the contraband from her stepfather, who was arrested for a drug offense and now imprisoned at the New Bilibid Prison (NBP) in Muntinlupa City.
"Gastorya daw sila through chat," Mogato added.
Mogato, however, said they will verify such information, considering the strict policy of (NBP) on persons deprived of liberty (PDLs).
Mogato said that Elera's uncle and his live-in partner were also arrested last month in a buy-bust in Barangay Sum-ag here, which resulted in the confiscation of P530,400 worth of suspected shabu.
Elera and Quimba are detained at Police Station 9.