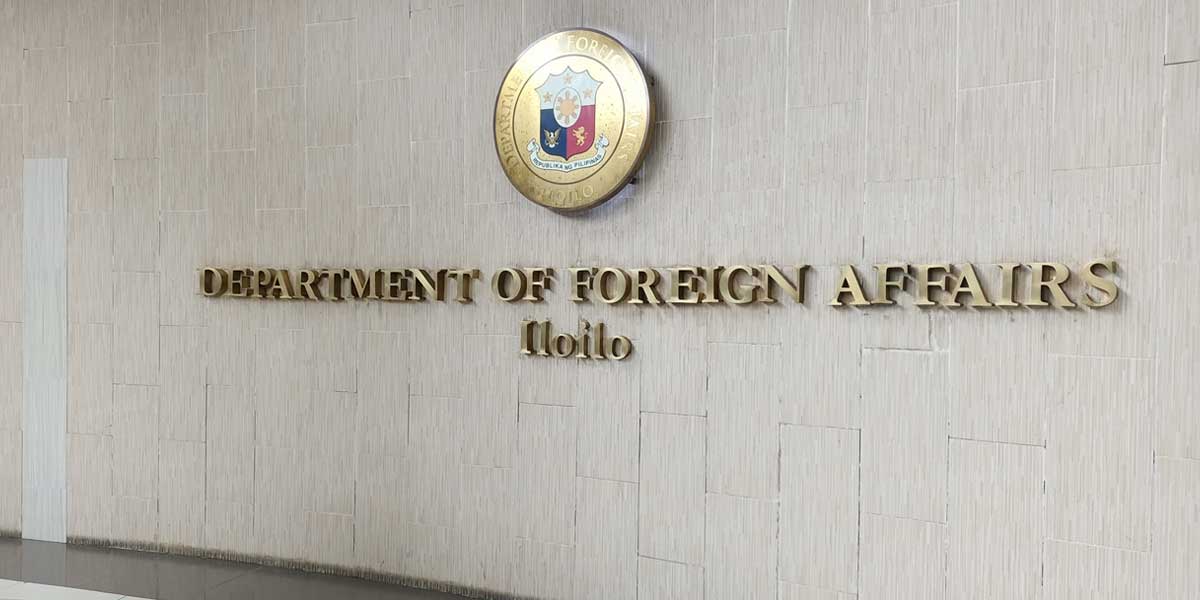 By Joseph B.A. Marzan
A member of the Iloilo City Council on Monday said that he will raise concerns on the alleged corruption at the local consular office of the Department of Foreign Affairs (DFA), particularly the reservation system of its passport applications and renewals.
Councilor Rudolph Ganzon said in a radio interview that he had received complaints from residents who found it difficult to get their passports from the local office, especially from Overseas Filipino Workers (OFWs) who are hurrying to get out of the country for work.
Ganzon cited that some Ilonggo OFWs applied for their passports in Bacolod City instead due to the slow processing in Iloilo City, thereby accruing extra travel charges.
"These things are very sad to hear about. There haven't been formal complaints raised, but we cannot just keep quiet on our side. These things may be true, and there are many complaints as well as experiences [being shared]," Ganzon said.
"These [residents] may not have been confident enough to file a case because maybe they also hurried to leave, especially our OFWs. I was close to a decade being an OFW, and we have experienced these kinds of things as well. Visitors coming here may also be stuck. We need to be helping them so we can finish everything and our tourism will be better without those issues," he added.
He said he will use his privilege speech during the City Council's regular session today, March 15, to call on the DFA to hear out the concerns, especially of the OFWs, as well as to ask the DFA about the allegations.
"We hope to reach out to the DFA. We are included in the agenda for the session [on March 15] for the privilege speech. I'm sure that our council will feel the same, including Mayor Jerry Treñas and Vice Mayor [Jeffrey] Ganzon," he said.
"Our aim is to inform the consular [office] that if there are these allegations about our colleagues in public service, they need to be called in and clear them because we don't want to just have these allegations lying around. It is our responsibility to know," he said.
Iloilo City Mayor Jerry Treñas had already written twice to DFA Secretary Teodoro Locsin and Regional Consular Officer-in-Charge Shiela Marie Tu to speed up the transaction process, on Feb. 14 and again on March 11.
Iloilo 2nd district Representative Michael Gorriceta also said on Tuesday that he had written to Locsin regarding the matter.