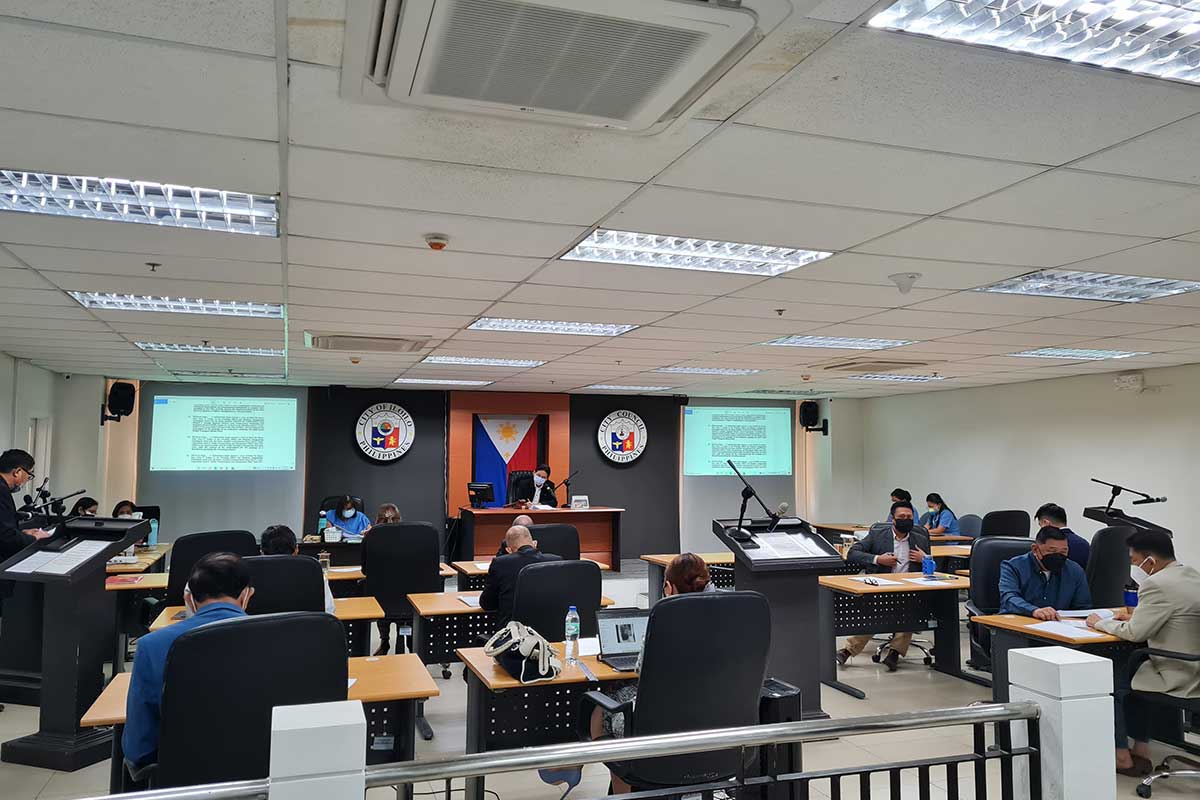 The majority floor leader of the Sangguniang Panlungsod of Iloilo City raised his concern over the effect of the current oil price surge on jeepney, taxi, and tricycle drivers and operators in the city.
Councilor Rommel Duron, chairman of the Committee on Transportation, said the public sector is the most affected by surging oil and fuel prices.
The price hike has been exacerbated by the ongoing Russian invasion of Ukraine with crude oil prices in the world market nearing the US$100 mark.
"This year, fuel have increased for the 9th straight week. In this conflict, the public transport sector is the most affected and suffered most, especially the tricycle, taxi, and jeepney drivers and operators. In my humble opinion, we are now experiencing oil crisis and possibly economic crisis or calamity. The war between Russia and Ukraine though far away from us is affecting our country entirely," he said during his speech.
The councilor noted that price of crude oil is now more than US$92 per barrel and increasing and could possibly hit US$130 per barrel if the conflict persisted and more sanctions will be imposed on Russian oil export.
According to Duron, jeepney drivers and operators in the metro are already reeling from the little income that they earn in contrast to their high expenses.
On average, a jeepney driver has to spend P1,600 worth of daily expenses to pay for a boundary fee of P500 and a diesel fuel ranging from P1,000 to P1,100 per day roughly managing to earn P100 to P150 per day.
"They describe their situation as puro kahig wala ng tuka. Maayo lang kay ang operator ginapanubo na lang arkila into P350 so P150 na lang ang ila take home sa ila panimalay. Kon madakpan pa sang trapik enforcer especially LTO wala na gid igawad sang lisensya," he added.
Hence, the councilor urged the national government to take the necessary steps to ease the burden of the public transport.
Duron said President Rodrigo Duterte should declare a state of calamity due to the oil crisis to allow local government units to use their calamity funds for fuel subsidy.
"Declaration of a state of calamity should be issued by Pres Duterte for economic reasons and allow local government units to use their calamity funds for fuel subsidy to public transport groups and other mitigating measures. Oil companies must be strictly monitored to monitor hoarding," he said.
He stressed the need to employ monthly subsidy instead of one-time fuel subsidy.
"One time fuel subsidy would not be enough. Monthly subsidy in times of crisis is a must so that drivers and operators will not demand for fare increase to avoid the domino effect of price increase in other commodities. Oil Price Stabilization Fund must be re-established and the price of oil must be regulated," he said.
The national government has recently allotted P2.5 million worth of fuel subsidies for the drivers of the public transport in response to the surging oil prices amid the conflict between Russia and Ukraine. (DG)