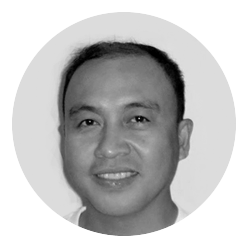 By Alex P. Vidal
"The only thing better than winning a gold medal is going to Heaven." – Mark Henry
THE Philippines sent only one athlete when it first participated in the 1924 Paris Olympics known as the Games of the VIII Olympiad.
He was 24-year-old runner David Nepomuceno of Albay province.
We didn't send a boxing team.
No weightlifter, no junketeers from the Philippine sports office.
Nepomuceno, who died at 39, was a "one-man army" in the Philippines' inaugural entry.
In Paris, boxing, which was already included before the Ancient Olympics (776 A.D.) was abolished by Emperor Theodosius I in 393 A.D., was dominated by the United States and Great Britain.
Interestingly, while the 1924 Paris Olympics was being held from July 5 to July 27, Ilonggo boxer Francisco Villaruel Guilledo, also known as Pancho Villa, the first Asian to win the world flyweight crown in professional boxing, was fighting in Boston and New Jersey.
Like 2020 Tokyo Olympics silver medalist Carlo Paalam, Guilledo was also a flyweight.
In the 1924 Paris Olympics, Fidel LaBarba of the United States defeated James McKenzie of Great Britain for gold in the flyweight division.
Paalam, 23, also faced and lost to Galal Yafai, 28, of Great Britain for gold in the same division in Tokyo.
-o0o-
Could the Philippines have won its first Olympic gold medal in 1924 had Guilledo was allowed to join the Olympic Games representing the Philippines?
With his dizzying style and unique power, Guilledo (89 wins, 8 losses, 22KOs) would have recorded history by being the first Pinoy golden boy in the Olympic Games.
As a professional world boxing champion, Guilledo, however, couldn't have qualified for the Olympic Games.
It's only now that professionals have been allowed to box in the Olympic Games.
Meanwhile, when he turned professional, LaBarba lost twice to Jimmy McLarnin, the last fighter Guilledo had fought on July 4, 1925 before the Ilonggo boxer died a week later due to tooth infection.
-o0o-
LaBarba won the world flyweight title vacated by Guilledo after his death by defeating Frankie Genaro in Los Angeles on August 22, 1925, almost a month after Guilledo's death.
Genaro, the 1920 Antwerp Olympics flyweight gold medalist, held three victories against Guilledo.
They fought three times in as many non-title matches and Guilledo had no luck against the New York-born Genaro.
If Guilledo did not die, he would have defended his crown against Genaro for their fourth duel.
When Genaro won the flyweight gold in the 1920 Antwerp Olympics, Guilledo was still in Manila and has just beaten Stiff Ireneo in a non-title scrapper on July 10, 1920.
It was on June 7, 1922 when Guilledo first fought in the United States losing on points to Abe Goldstein in Jersey City.
On June 18, 1923, Guilledo, born on August 1, 1901 in Ilog, Negros Occidental and once lived in Iloilo City, became the first Filipino or Asian for that matter to win a world boxing crown by dethroning in a
savage fashion defending world flyweight titlist Jimmy Wilde in the seventh round.
(The author, who is now based in New York City, used to be the editor of two dailies in Iloilo)