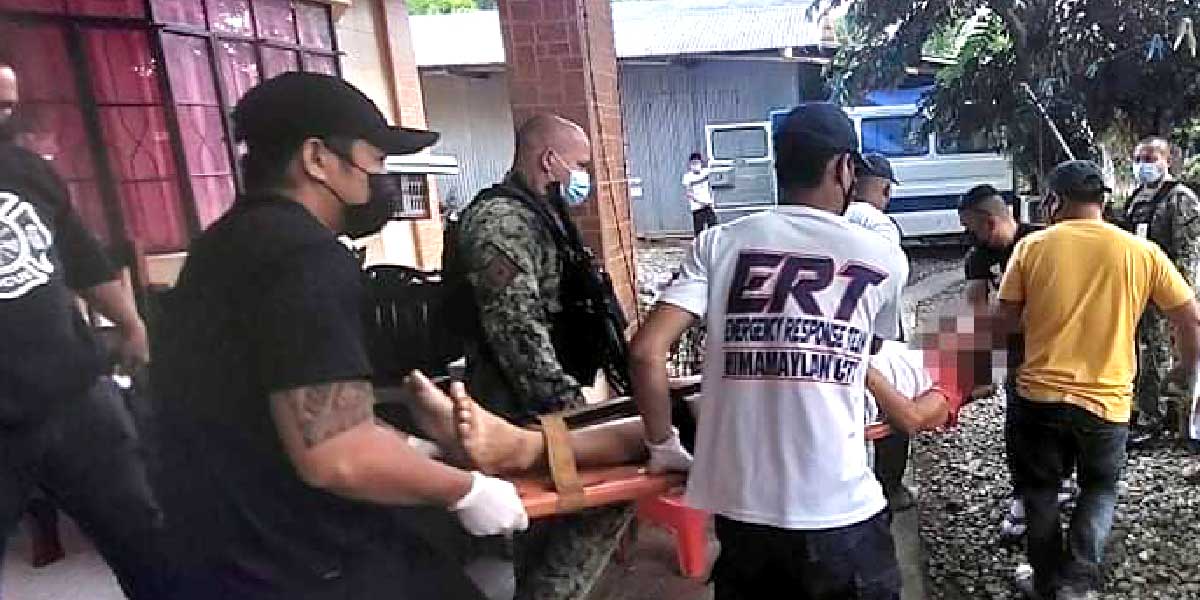 By Glazyl Y. Masculino
BACOLOD City – Police are looking into "jealousy" as one of the possible angles that triggered a businessman to kill his live-in partner and two children inside their house at Barangay 4, Himamaylan City, Negros Occidental last Saturday.
The businessman later committed suicide.
Police Lieutenant Arturo Margallo Jr., deputy police chief of Himamaylan City Police Station, said Monday that they received information from some individuals that there were instances that 59-year-old suspect Raymundo Diaz would get jealous.
"May ara daw nga ga-away sila dati because na jealous ang laki siguro because of age gap and daw may depression daw," Margallo said, adding that the couple might also have had misunderstandings.
But Margallo noted that such information could not be used to establish the real motive, as there were no witnesses who could officially testify to the claims.
"May mga haka-haka, pero indi pa na conclusive unless may sworn statement gid," he added.
On Saturday morning, Diaz and his partner Mary Rose Egca figured in an argument when the former reportedly did not allow the latter to celebrate her 25th birthday with her family in Binalbagan town, where she lives.
Four gunshots then followed, prompting the helper, who was outside the house, to call for police assistance.
When the police arrived, they saw Egca and the two children, as well as Diaz lying on the floor with bloodstains.
Police recovered from the scene a super .38 caliber pistol.
Egca and the two children – a girl one year and nine months old, and a boy seven months old – were declared dead on arrival at a hospital.
Diaz, who also allegedly shot himself after committing the crime, passed away later that day in a private hospital here.
All four them had lone gunshot wounds each in the head and face.
Margallo said both families have yet to issue a statement regarding the incident.