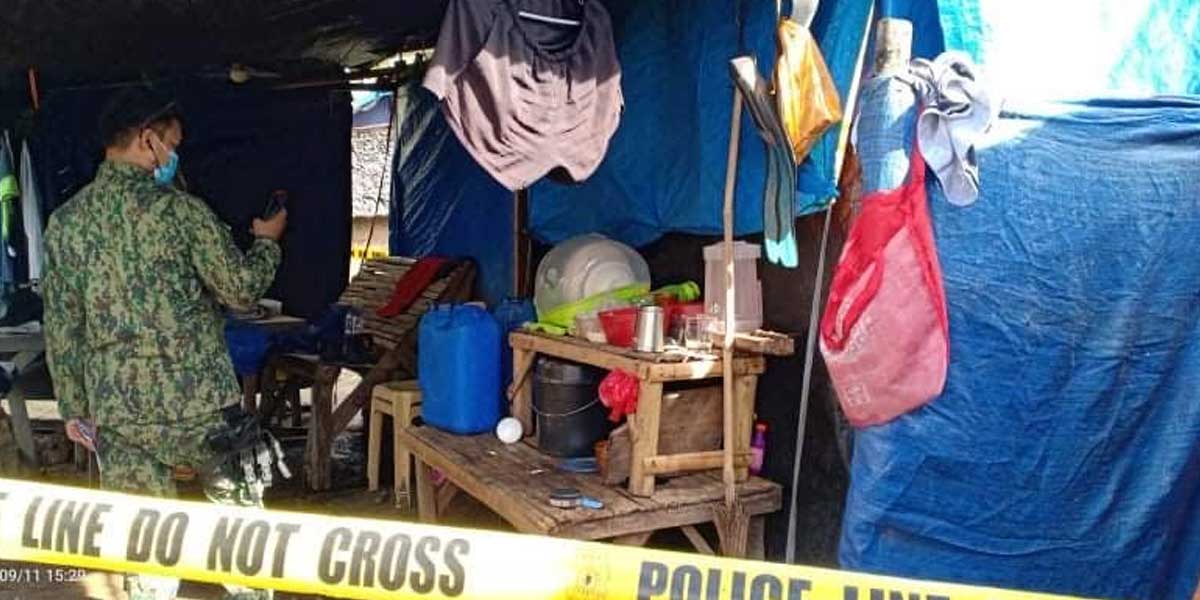 By Glazyl Y. Masculino
BACOLOD City – Police are looking into three angles behind the death of a personnel of the Philippine Coast Guard (PCG) inside the PCG Special Operations Force Training Center at Barangay Talacagay, Hinoba-an, Negros Occidental last Saturday.
The victim was a 42-year-old native of North Cotabato with a rank of Seaman Second Class. He was to turn 43 on September 15.
Police Lieutenant Jaime Depillo, deputy police chief of Hinoba-an Municipal Police Station, said the victim was found lifeless by his nephew Saturday afternoon.
Depillo said his nephew came from one of the barangays early that day, and when he came back to their barracks, he assumed his uncle was just asleep as the victim was assigned to his post from midnight until dawn.
Depillo said the victim had previously instructed his nephew not to disturb him if he's asleep, but the latter checked on him when he received a text to awaken his uncle as it was already late in the afternoon.
Depillo said the victim's nephew, who is a PCG applicant from Zamboanga City was surprised when he saw his uncle with a lone gunshot wound in the head.
Police recovered beside the victim's body his issued M16 rifle and a bullet cartridge.
Depillo said they could not yet confirm if the victim committed suicide, as they are also eyeing a possible accidental firing, considering that they always carry their issued firearms.
Depillo also said they are not dismissing a possible foul play, although the victim had not shared something personal to anyone at the training center.
"Indi pa ta ka conclude that's why three angles gina consider ta," he added.
"Usually daw pag may gina storya siya on the phone, gapalayo na siya, pero daw wala man siya may na share sa mga upod niya kung may problema siya," he said.
He said the victim was assigned to the province for a few years now.
His remains will be transported to his wife's hometown in Mindanao.