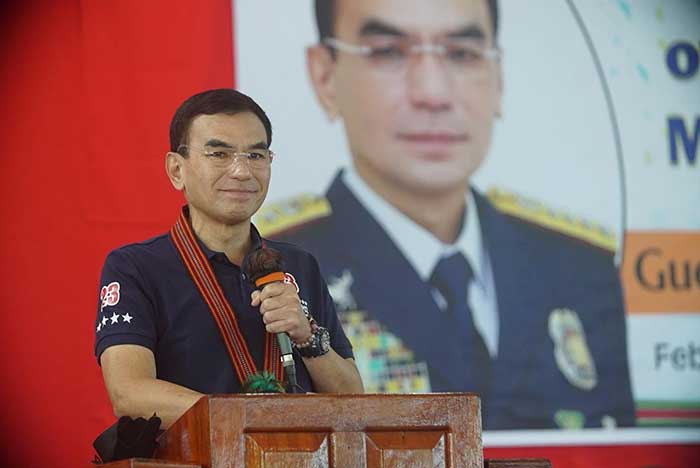 Police officers also face all sorts of pressure in their line of work. They are also empowered to use force and arms in carrying out their functions.
These factors highlight the importance of providing a viable mental health service to cops, particularly regular neuropsychiatric evaluation, according to retired PNP chief and senatorial bet Guillermo Eleazar.
Eleazar is running under Partido Reporma of Senator and presidential bet Panfilo Lacson and his running mate Senate President Vicente Sotto III.
Guillermo said the mental health care for cops starts with their recruitment into the PNP.
To avoid diluting the importance of neuropsychiatric evaluation of neophyte officers, Guillermo said he instituted a mechanism that eliminated the padrino or backer system in the recruitment process.
By using technology in recruiting new cops, Guillermo said the PNP discarded pressures and outside influences that led to the enlistment of unqualified and undesirable officers.
But as police officers grow into the organization, they are exposed to some circumstances that could affect their mental well-being.
While he strengthened the mental health services of the PNP during his stint, Guillermo said more needs to be done.
Currently, neuropsychiatric evaluations are only required in the recruitment and promotion of officers. It was only last year that the PNP mulled the regular evaluation of officers every three years, especially personnel involved in ground operations.
Guillermo said he will further work on strengthening the PNP health services and even institutionalize regular mental health care for officers.
"Our officers need help in terms of their physical and mental health. It will also protect the public from officers who might have the tendency to abuse their authority and power," he added.