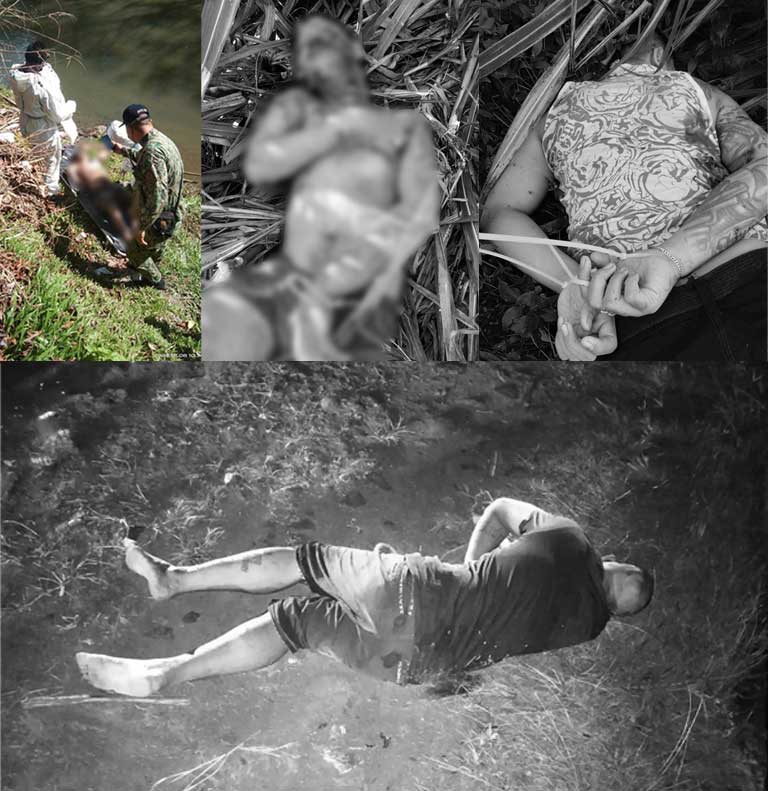 By Glazyl Y. Masculino
BACOLOD City – Police are facing difficulty to determine the perpetrators behind the abduction and killing of an alleged robbery group leader and three suspected members over the weekend.
Police Captain Elmer Bonilla, head of Police Station 7, said they went to the rented house of 30-year-old Arnold "Aki" Cuadra, the alleged group leader, at Barangay Vista Alegre here last Tuesday to check for significant evidence that could lead them to the perpetrators.
But Bonilla said that most of the items inside the house were believed to be stolen items, such as gadgets, appliances, and shoes and bags, among others.
In fact, Bonilla said that some of the stolen items were already turned over to various owners who had the robbery incidents reported with the police.
But there were also owners who failed to retrieve the stolen items like jewelries.
What makes the case also more difficult to probe is that there's no witnesses.
"Kabudlay, mayo lang tani kung may witness bala," Bonilla said.
He said that closed circuit television (CCTV) camera nearby also failed to capture the faces of the perpetrators.
It was on late Saturday night when several unidentified armed men stormed Cuadra's rented house and abducted them.
Jhundelle Rafols, 25, and his cousin Leonil Rafols Jr., 26, both residents of Barangay 1 here were found dead in Barangay Blumentritt, Murcia, Negros Occidental, while Rene Boy Dacillo, 30, of Barangay Vista Alegre, was found lifeless in Barangay Atipuluan, Bago City, all on Sunday morning.
Cuadra, however, was wounded while trying to escape from the abductors. He was found dead in a riverbank in Barangay Villamonte here, which is adjacent to Barangay Vista Alegre, last Sunday.
Police are eyeing failed illegal drug transaction within the group as possible motive in the incident, considering that Cuadra's group was also allegedly linked by police to the illegal drug trade.
Cuadra has standing arrest warrants for robbery, as well as illegal drugs, according to Bonilla.
When asked about reports claiming that authorities were allegedly behind the incident, Bonilla said they need evidence that could prove such claim.
Despite the difficulty, Bonilla assured that they will continue to probe the incident and coordinate with the other police stations.