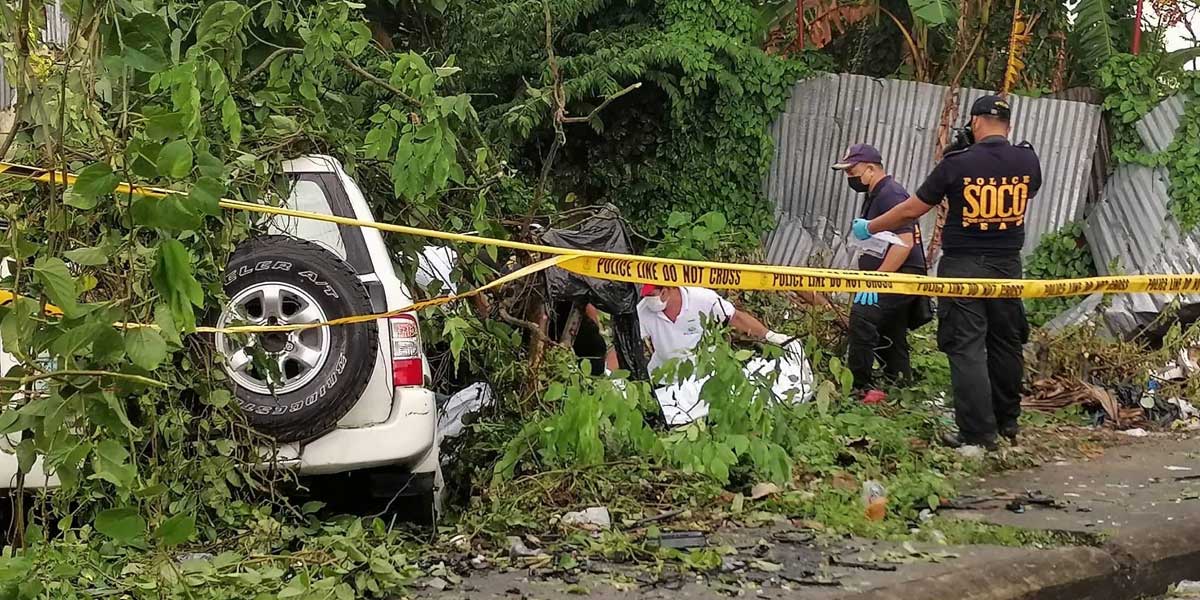 By Glazyl Y. Masculino
BACOLOD City – Police are looking into two other angles in the killing of a Chinese businessman in Barangay 5 here last Tuesday.
Captain Paul Vincent Pendon, head of Police Station 2, said they are also exploring the possibility that it could be a case of mistaken identity.
Jeffrey Keng Seng, 40, of Barangay 1 here was driving a Nissan Patrol when an unidentified lone gunman shot him while the victim was stopped at the traffic light area in Barangay 5.
Keng Seng managed to drive the car away from the scene, but he fell unconscious due to four gunshot wounds, and ended up in a vacant lot in Barangay 3 where he was found lifeless.
Pendon said that some police officers who were having their lunch heard the gunshots, prompting them to respond immediately in two areas, but they failed to intercept the perpetrator.
The incident happened a few meters away from where the victim was found.
Police recovered from the scene five deformed ammunition cases of still unidentified caliber.
Pendon said that it was possible that the victim's father may be the target of the perpetrator.
"Basi damo kontra ang amay kag natsambahan ang salakayan, then bata ga drive," he added.
Pendon said they are checking the owner of the car with the Land Transportation Office (LTO).
As to the other angle, Pendon said they received reports that the victim was allegedly involved in illegal drug transactions.
However, the station commander clarified that such information is subject for validation.
"Indi ta pa mapamatud-an, validate ta pa."
Earlier, police initially investigated property dispute within the family as possible motive in the incident.
Pendon said the victim's father reported to the police in March 2019 that some of their properties, including heavy equipment and cars worth millions of pesos, were allegedly taken from their warehouse.
"May conflict sila sa pamilya, sa property, or duta," he added.
Pendon said they are trying to solve the case, adding that they do not stop looking for pieces of evidence that could help them in their investigation.
Pendon said they have already secured a copy of a closed-circuit television (CCTV) camera footage. Video showed that the gunman tailed the victim until he was able to look for an opportunity to commit the crime when the car stopped at a traffic light.
Pendon believed that the perpetrator was a professional hired gunman.
Meanwhile, Colonel Thomas Joseph Martir, director of Bacolod City Police Office (BCPO) has directed all 10 station commanders here to solve the cases of shooting incidents in their respective areas.
Five shooting incidents were already reported this month and four of which had fatalities.
Martir directed the station commanders to focus probing these incidents and to check if such can be linked to the same perpetrators.
Martir said police need more witnesses in their investigation.
"Lapad man ang Bacolod, and ga conduct ta integrated patrol deployment plan everyday, galing may instances nga gina tuyo gid because of grudges and mga kontra, indi ta man mapunggan tanan," Martir said.
However, he assured the Bacolodnons that police are doing its best to solve these cases.