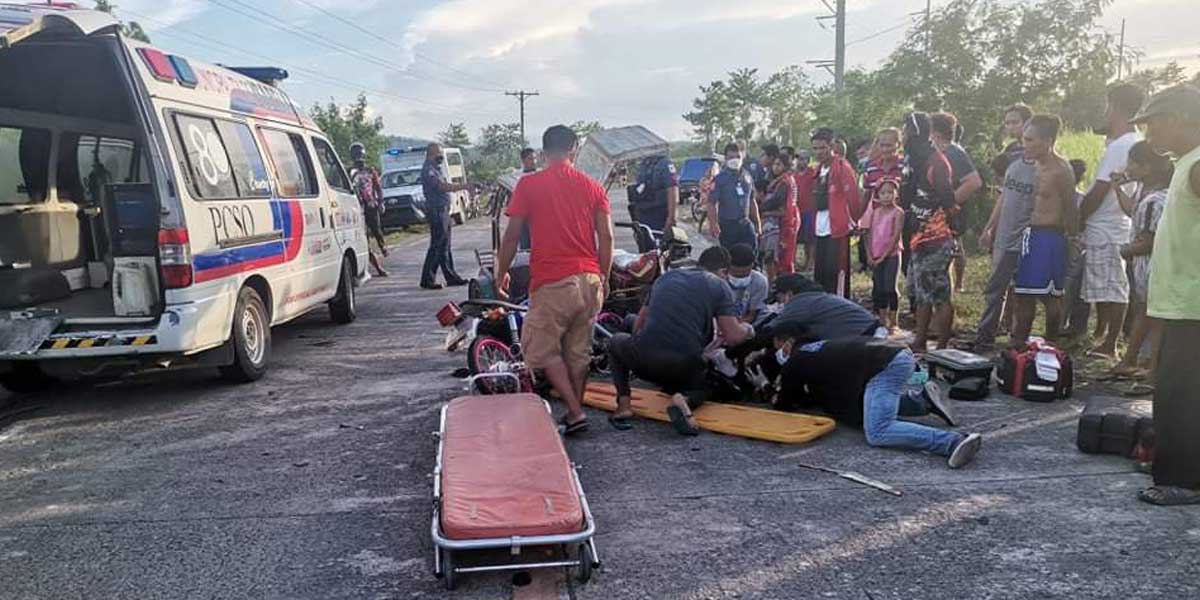 By Glazyl Y. Masculino
BACOLOD City – A policeman died after he figured in a collision in Barangay 5, Isabela, Negros Occidental last Sunday.
Patrolman Michael Cuanico, 28, of Barangay Payao, Binalbagan town succumbed to multiple injuries following the incident.
Police Captain Joseph Partidas, Isabela town police chief, said Cuanico was on his way home after his duty at Moises Padilla Municipal Police Station when the accident occurred.
Partidas said Cuanico reportedly overtook a tricycle he was tailing but collided with another tricycle driven by a 17-year-old boy after the latter overlapped on the cop's lane.
"Daw nag panic ang minor kag naswerve niya ang tricycle sa lane sang tropa ta," he added.
Partidas said the minor's 35-year-old mother and nine-year-old sister, who were riding his driven tricycle were unharmed.
Cuanico, who was not wearing a helmet, was taken to a hospital where he later expired due to head and chest injuries.
The minor was already discharged from the hospital.
Partidas said the minor was already turned over to the Women and Children's Protection Desk.
Partidas said that despite their series of random checkpoint operations, there are instances that violators could still ignore the traffic laws, like the case of the minor who was supposed to be prohibited from driving.
"May ara gid ya sa gihapon makalusot especially ang mga halin sa bukid," he added.