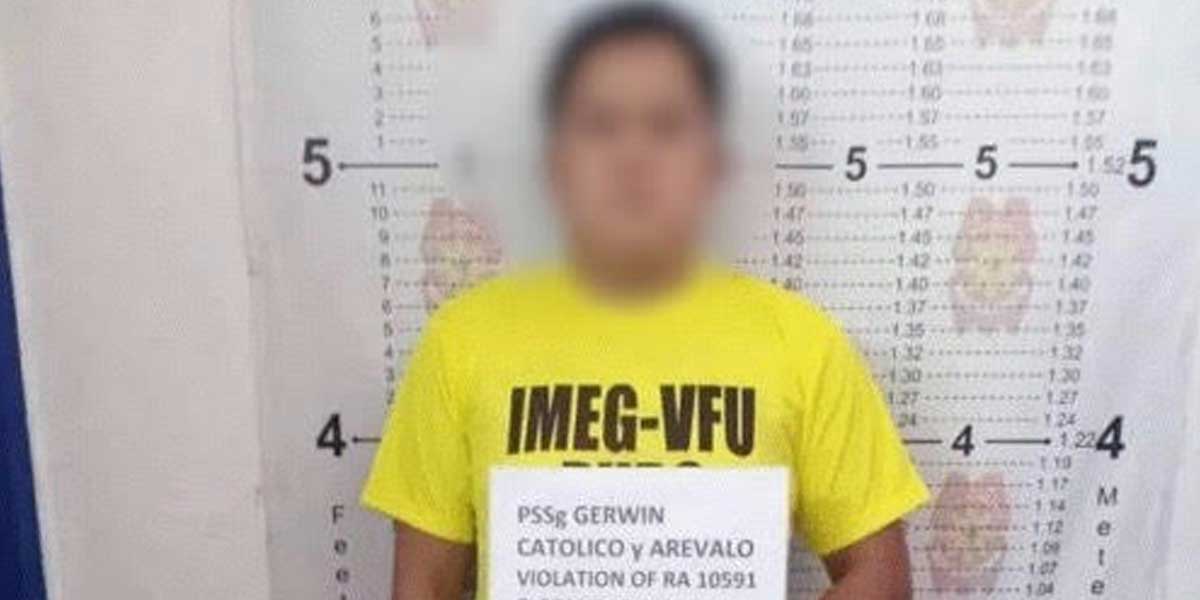 By Glazyl Y. Masculino
BACOLOD City – Police Colonel Thomas Joseph Martir, director of Bacolod City Police (BCPO) reiterated his call to police personnel to avoid any illegal activity as it could destroy their image and career.
Martir issued the warning after a member of the BCPO, who was assigned as an investigator of Police Station 2 was arrested for allegedly selling loose firearms to authorities in an entrapment operation at Barangay Estefania here Sunday.
Operatives of the PNP-Integrity Monitoring Enforcement Group (IMEG) in coordination with the Criminal Investigation and Detection Group (CIDG) nabbed Police Staff Sergeant Gerwin Catolico, 36, of Barangay Granada here, in relation to COPLAN "Pistola," which targets personalities involved in the illegal selling of unlicensed firearms in Negros Occidental and nearby areas.
According to the police, Catolico allegedly sold a .45 caliber to a police agent in exchange for money.
Authorities confiscated from him the P12,000 marked money, two magazines of .45 caliber, and a cellular phone.
Catolico, who has yet to be reached for comment, is detained at CIDG-Negros Occidental at the Negros Occidental Police Provincial Office (Nocppo) headquarters here.
Meanwhile, Martir said that Catolico was also previously relieved from the BCPO after he was one of the personalities tagged in another alleged illegal activity.
In fact, he was transferred to Police Regional Office (PRO)-6 at that time, according to Martir. He did not elaborate on the case.
After a while, Catolico was reassigned to BCPO, and was designated to Police Station 2.
Martir said that poverty allegedly pushed Catolico to engage in gunrunning.
Following this development, Martir said that Catolico was relieved from his post, pending the filing of criminal and administrative charges against him.
But he noted that Catolico is not yet removed from the roster of the BCPO until the result of the investigation comes out.
Martir said that Catolico might face dismissal from the service as maximum penalty if proven guilty of the offense.
"May ara gid siguro gakalipat, pero gina sulit-sulit ta gid na nga indi mag engage sa illegal activities kay sayang lang ang pinaghirapan mo bilang police kay one click lang ma dismiss ka dayon sa serbisyo," Martir said.