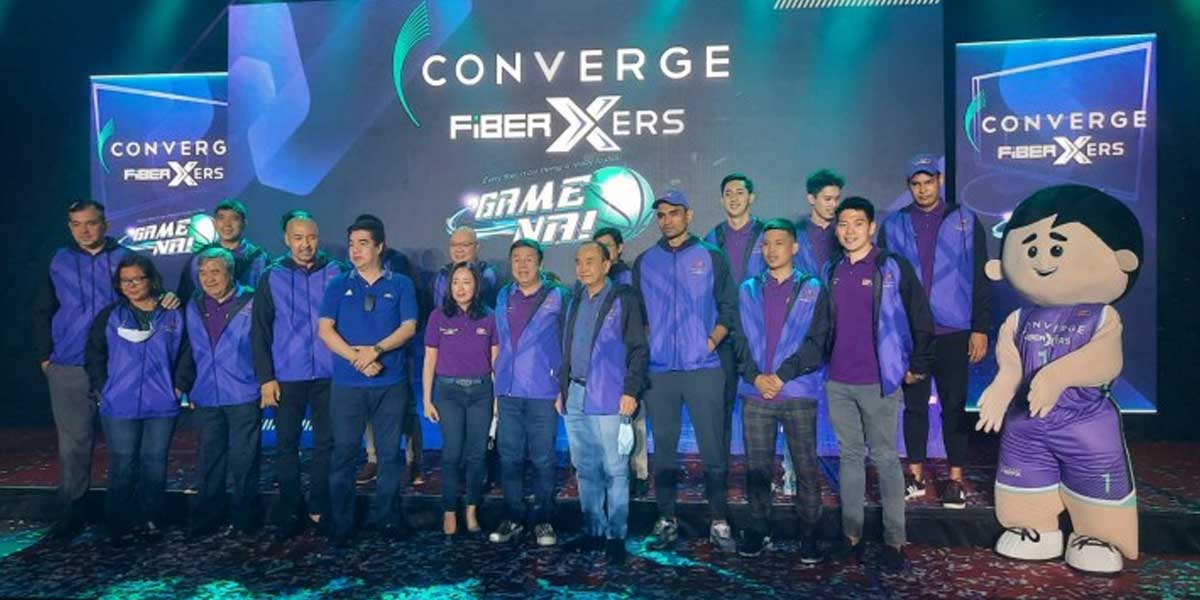 By Leobert Julian A. de la Peña
The Converge ICT Solutions FiberXers assured the Philippine Basketball Association (PBA) that they will be fielding a competitive team that can compete with all the top squads for the incoming conference.
Converge founder and CEO Dennis Anthony Uy announced that they are ready to embrace the expectations and dazzle the league in their debut season.
After acquiring the Alaska Aces' franchise when the team announced their sudden departure from the PBA, Converge and Mr. Uy stepped in and formally made their way into the professional league.
"This is the mindset that we are building to the PBA and we will be a game-changer with our passion and drive to give a better experience to all our loyal PBA fans. This goes to show that we are here to compete and we are here to compete to win. Palaban kami kahit sa labas ng court," said Mr. Uy.
Converge has already acquired former Alaska head coach Jeff Cariaso and is yet to finalize his coaching staff in preparation for the next conference.
Meanwhile, the players with expiring contracts in Alaska are now under negotiations with Converge like Gilas cadet and sniper Allyn Bulanadi.
Former PBA commissioner and current team Governor of the FiberXers Chito Salud also backed Mr. Uy's statements during their media day with PBA commissioner Willie Marcial.
"We didn't join the PBA to be an embarrassment and we will do our best not to be that. Expect full support from ownership and management. And I think we have sent that message to the players and to the coaches. We have to show results. That is our contribution to the league to make it more exciting," said Salud.
Mr. Uy and Salud added that they are still in search of additional players to fortify and complete their roster but emphasized that they will still prioritize the Alaska players.