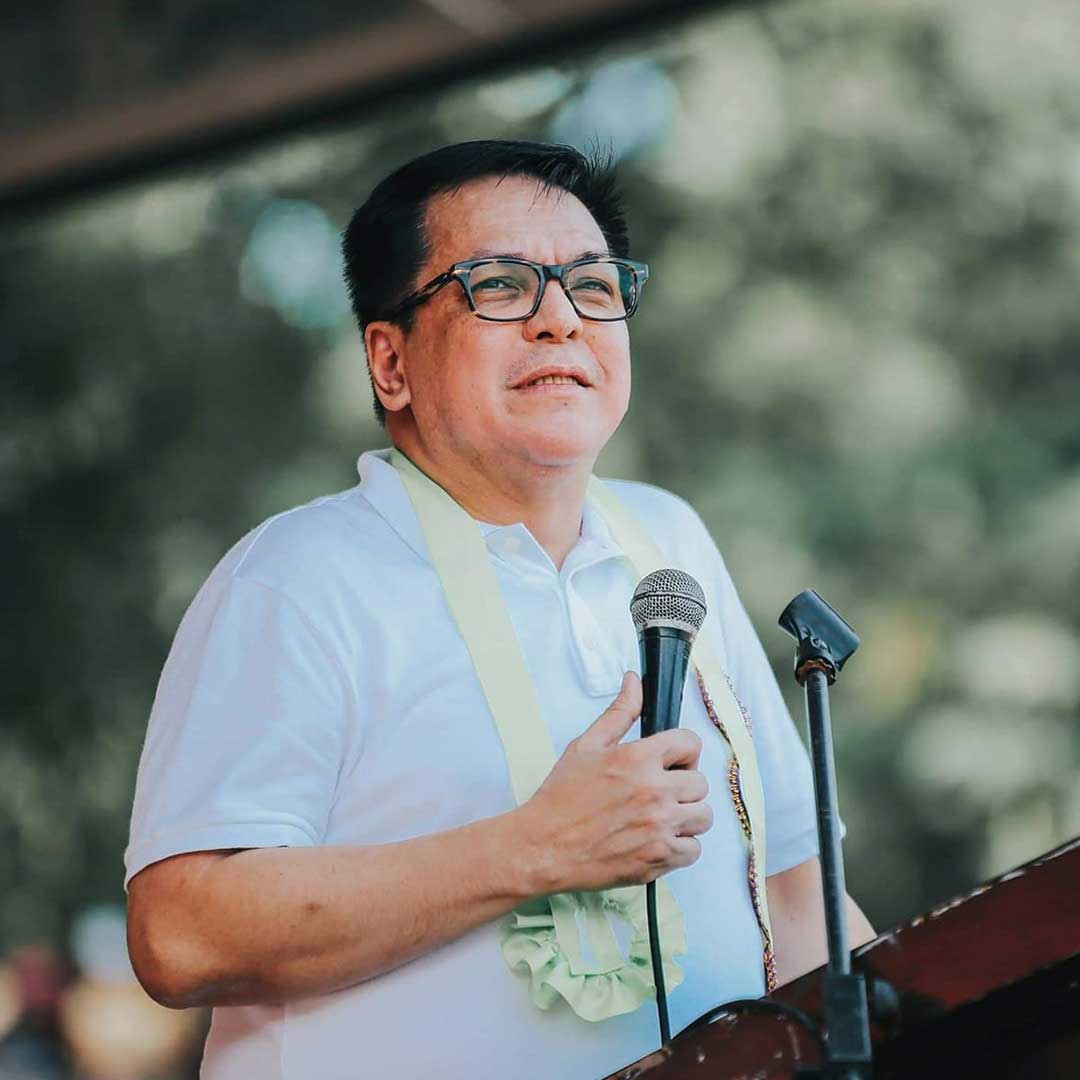 By Francis Allan L. Angelo
Iloilo 4th district Rep. Ferjenel Biron said the expansion of Iloilo City's sole power distributor, MORE Electric and Power Corp., will bode well to consumers and businesses in their district.
In a recent radio interview, Biron said his son, former congressman now Dumangas town Mayor Braeden John Biron, co-sponsored the bill that allowed MORE Power to expand to parts of Iloilo province in response to the clamor of consumers for better services and competitive electricity rates.
On May 30, 2022, the Senate approved House Bill No. (HBN) 10306, which proposes to expand the franchise granted to MORE Electric and Power Corp. (MORE Power) and allow it to serve more consumers in Iloilo province.
HBN 10306 was then submitted to the office of former Pres. Rodrigo Duterte on June 29, 2022, a day before he stepped down from office on June 30.
But Duterte and his successor, Ferdinand Marcos Jr., neither vetoed nor signed the bill into law, and on July 30, HBN 10306 lapsed into law and officially became Republic Act No. 11918.
On Wednesday, Aug 3, 2022, Daily Guardian secured copies of letters from Malacañang to the Senate and House of Representatives informing them that RA 11918 has lapsed into law by virtue of Article VI, Section 27 of the 1987 Constitution.
The Office of the Press Secretary also released a list of bills that lapsed into law, including RA 11918.
RA 11918 amends Republic 11212, which granted MORE Power the franchise to distribute electricity in Iloilo City, by allowing the Enrique Razon-led firm to operate in the City of Passi and the municipalities of Alimodian, Leganes, Leon, New Lucena, Pavia, San Miguel, Santa Barbara, Zarraga (2nd district), Anilao, Banate, Barotac Nuevo, Dingle, Duenas, Dumangas and San Enrique (4th district).
Biron said the bill is attuned to the intent of the Electric Power Industry Reform Act or EPIRA Law which is to liberalize the power industry.
Liberalization also aims to encourage competition among stakeholders, including power distribution which includes MORE Power and Iloilo Electric Cooperatives (Ilecos).
Biron said the entry of MORE Power in the province is not meant to push the Ilecos to extinction but to provide consumers with alternative service providers.
"You know, the very intent of EPIRA is really to liberalize the power industry. So, it is never meant nga magpatay sang existing nga negosyo sang electric cooperative. On the contrary, this will improve the services. And even improve the situation right now, sang power distributor sa aton probinsya," he added.
Biron said HB 10306 came to fore after several municipal councils in the second and fourth districts passed resolutions allowing competition in the power distribution sector with the aim of improving services to consumers.
"This is actually a response of the events of towns in our respective districts, nga nagpasar sila sang resolution sa Sangguniang, to allow competition to come in sa mga respective towns nila, to improve services. The only way to improve service is by competition and the very intent of the EPIRA was to liberalize the power industry. So may choice ang atun pumuluyo kung sa diin sila magpatakod, para makabarato sila sang kuryente as it is right now," he added.
Biron noted the improvements in Iloilo City when MORE Power began operating more than two years ago such as lower rates, improved facilities, and faster response.
"Even our power consumption sa syudad, sa mga establishimento sang syudad sang Iloilo, has been reduced, from 30%-38% reduction sang amon electric bill. So, I don't think, any consumer in my district will complain, nga panubuon ang dira nga rate sang kuryente, if another power distributor is present."
He added that electric cooperatives will be compelled to up their game and strive for better services if MORE Power is already in their franchise areas.
"So, indi ini tuyo patyon ang negosyo sang Electric Cooperative, but to ensure nga may competition siya. So that everybody strives to offer better services. At the end of the day, the consumer is the winner. Amo ina ya ang aton sina da. Ang reality, indi masarangan sang kooperatiba to provide power and energy sa mga bag-o kag dumalagko nga investor," Biron said.
The doctor-turned-lawmaker cited the case of Dumangas town in their district which took over the port of Dumangas via a Supreme Court ruling in April 2022.
Biron said port operations and expansions will require higher demand for power and better services from distribution utilities.
"So, as we expect, expansion of the operation, eventually the conversion of the port, domestic RORO port into international seaport, ang requirements sina da, ang power requirements sina da tam-an gid kadaku. Which, I believe nga mabudlayan ang atun present nga power distributor, ang atun electric cooperative," he added.
The presence of MORE Power in the province also means that consumers have access to stable electricity supply and faster services.
"With the passage of the expansion of the franchise of MORE, we make POWER more accessible and that can meet the power requirements of the district, both sa residential kag sa negosyo. So, this is a very pro-active move. This is not meant to take over the business of the electric cooperatives. On the contrary, this will improve services and even bring down power rate kag makabenepisyo gid ang pumuluyo naton kag ang atun mga negosyante dira kag the potential investors in the district."