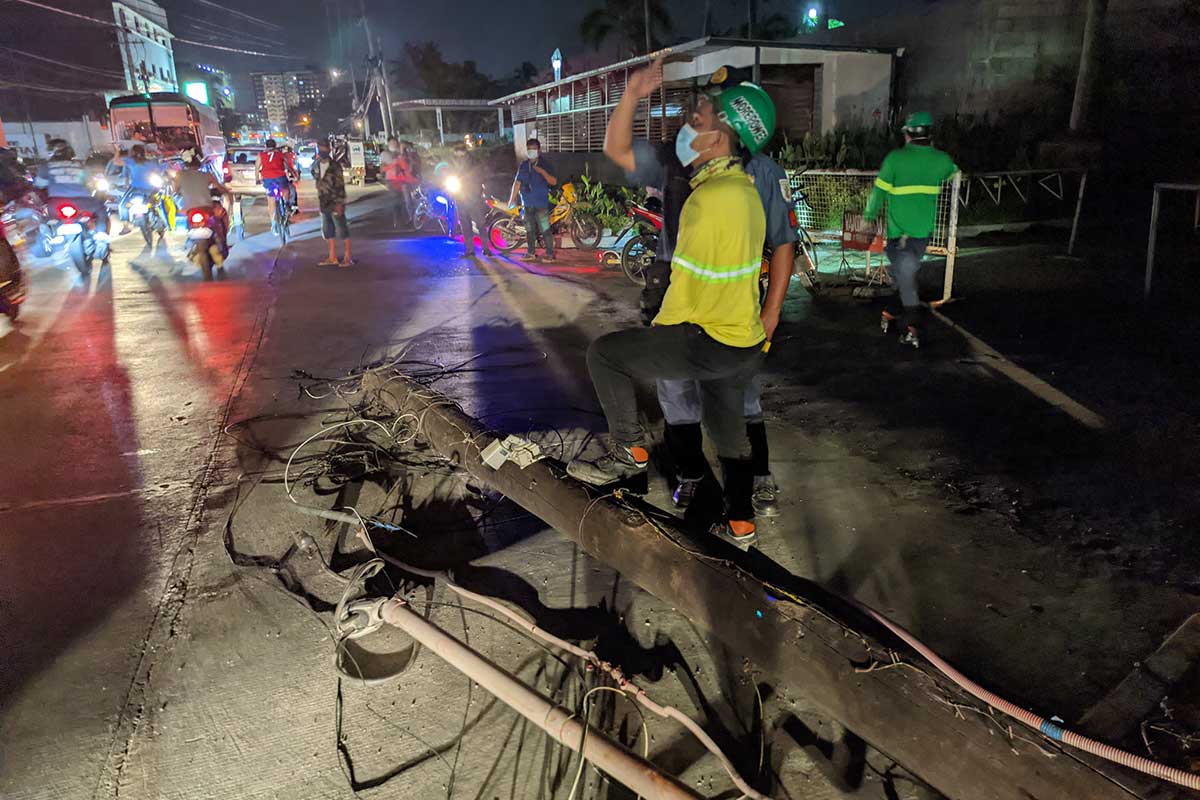 By Francis Allan L. Angelo
Consumers first.
This was the stand of a member of the Sangguniang Bayan of Zarraga, Iloilo when they urged Congress to allow another power distributor to serve their town and the second district in general.
SB Member Erwin Guadalupe said they respect the stand of electric cooperatives (ECs) against moves to allow other distributors to serve their franchise areas, but they also want to give consumers more options.
On Feb. 14, 2022, cooperatives led by the Philippine Rural Electric Cooperatives Association, Inc. (PHILRECA) Party-list slammed several bills pending in Congress that seek to allow private distribution utilities (DU) to expand to the franchise areas of ECs.
Zarraga is under Iloilo Electric Cooperative (ILECO) II, which is a member of PHILRECA. In 2021, the town's local legislative body approved a resolution asking 2nd district Rep. Michael Gorriceta to explore the possibility of allowing private DUs to serve power consumers.
The move followed a similar measure in the town of Pavia, Iloilo, which is under ILECO I.
Several officials in the two towns batted for the entry of MORE Electric and Power Corp., Iloilo City's sole DU, because of its cheaper electricity rates and better services.
The municipal resolutions led to the filing of a bill in the House of Representatives that seeks to amend Republic Act 11212, which granted MORE Power a 25-year franchise to serve Iloilo City, by allowing the firm to serve several towns in the second and fourth districts of Iloilo.
The House bills were co-sponsored by Rep. Gorriceta and Rep. Braeden John Biron of the 4th district.
But PHILRECA General Manager and Executive Director Jeene Colingan said the expansion is a threat to the franchises of ECs.
ILECO II General Manager Redmond Roquios also reiterated their stance against MORE Power's possible expansion in the 2nd and 4th congressional districts in Iloilo saying it will affect their operations and burden the consumers who will remain in their franchise.
Other electric cooperatives also expressed their support to ILECO's pushback against House Bill No. 10306, the bill which would expand MORE Power's existing franchise under Republic Act No. 11212.
The bill has been recommended by the Senate Committee on Public Services for approval of the plenary, and is pending on Second Reading, according to the Senate's website.
Guadalupe said they do not favor any power distributor as they only want to give consumers more options when it comes to electricity.
"We don't favor any company but we only want our constituents to have other option, especially in terms of rates and services. If the electric cooperatives question the legality of allowing other distribution utilities in our town and district, that can only be resolved in the courts," he added.
Guadalupe added that competition will bode well for the electric cooperatives as they will be compelled to improve their services.
"It might be a blessing in disguise for the cooperatives because they will find ways to improve their services to retain their consumers."
In an earlier statement, MORE Power said it will leave to Congress to decide on the expansion move as it focuses on its services in Iloilo City in the meantime.