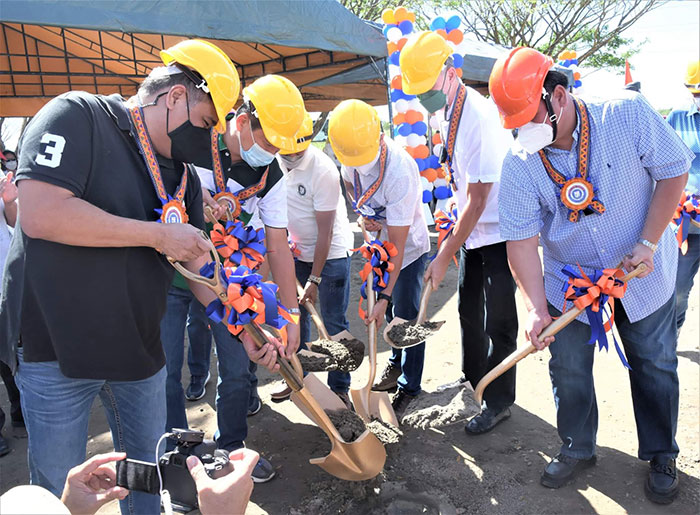 By Dolly Yasa
BACOLOD City – Mayor Mark Golez of Silay City, Negros Occidental on Wednesday said that the construction of the Silay City Government Center will spur growth and development at the same time strengthen the local economy.
The mayor led the groundbreaking of the project together with Governor Eugenio Jose Lacson, Vice Governor Jeffrey Ferrer and other local officials with the donor of the land represented by Michael Anthony Jalandoni Valderrama.
The project, dubbed as Silay City Capitol with an allocation of P1 billion, will sit on a 6.5-hectare property located at Hacienda Maquina, Barangay Rizal.
Golez said they aim to finish the project in four years or earlier.
The funds were sourced from a loan with the Development Bank of the Philippines.
Golez also described the occasion as a historic event saying that Silay City is among the last cities in the province of Negros Occidental that has no new government center.
"This remarkable structure is a symbol and a steadfast reminder of the continual progress happening in our city," Golez said.
The mayor further said that the construction of the new government center "will surely spur growth and development in the area, it will increase the value of the properties of the local government and its surrounding properties which in turn will build our economy as well as offer convenience and comfort to the public."
Golez also thanked the Claudio Lopez, through its corporate manager Michael Anthony Jalandoni Valderrama, for the 6.5-hectare property which he said is not only intended for the New Government Center but also for the Public Transport Terminal and an Integrated Local and National Government Office.
"The two-storey New Government Center will spur development in those areas, which is near to the Bacolod-Negros Occidental economic highway, which traverses from Bacolod City to Victorias City, and will definitely change the landscape of Silay City," he added.
The 54-year-old Silay City Hall will be repurposed into a museum or will house various national government offices.