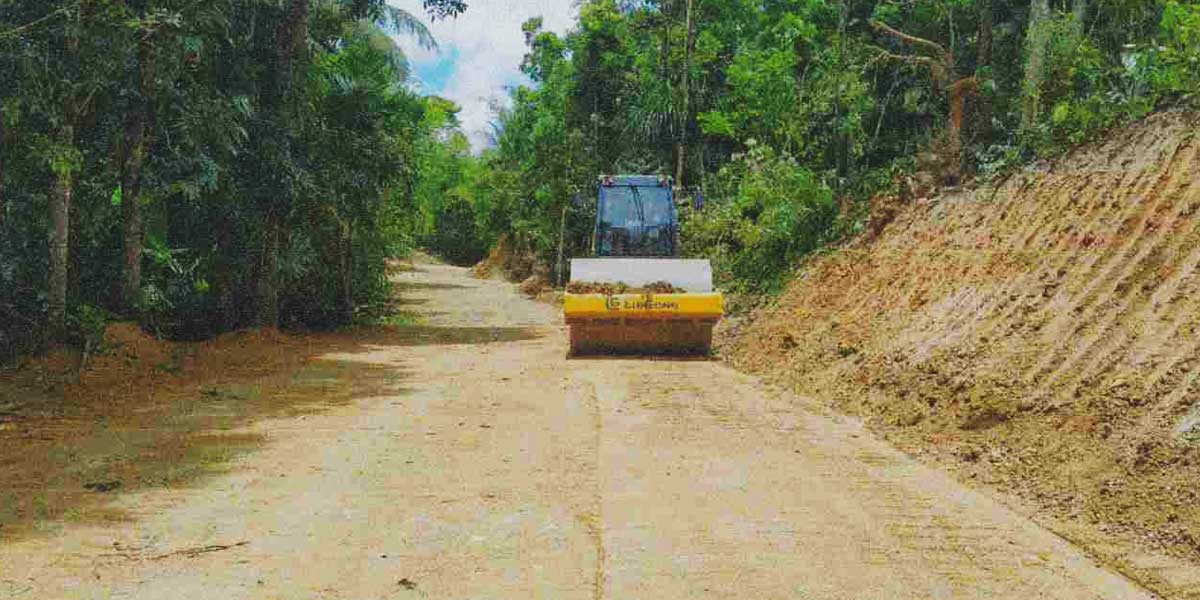 The Department of Public Works and Highways (DPWH) Aklan District Engineering Office continue to construct concrete roadways to boost the agriculture and trade industries in the province of Aklan.
The Batan-Mandong-Napti-Camansi-Sapian Boundary Road, a convergence project with the Department of Trade and Industry (DTI); and a farm-to-market (FMR) road from Brgy. Matabana to Brgy. Buenafortuna in Nabas in tandem with the Department of Agriculture (DA), are among the roadways to be concreted in Aklan.
Citing the report of OIC-District Engineer Gener J. Abergas, DPWH Regional Director Nerie D. Bueno said the ₱28.9 million convergence project included the concreting of 2.4 kilometers of Portland Concrete Cement Pavement (PCCP) road as well as the building of structural concrete drainage.
"This project is part of the Roads Leveraging Industry and Trade (ROLL IT) with the Department of Trade and Industry (DTI), which promotes economic progress in support of the coconut processing in the municipality of Batan," Bueno said.
"Also, this route will connect to the neighboring province of Capiz, that will minimize travel time, provide secure and efficient travel, and will aim to improve the exporting market at the same time."
On the other hand, a ₱14.9 million farm-to-market road (FMR) is now being constructed in the Aklan municipality of Nabas.
Bueno highlighted that this project included the construction of a 1.3-kilometer road along with the installation of a reinforced concrete lined ditch and slope protection.
"This project is one of the FMR projects allocated by the Department of Agriculture (DA) under the FY 2022 funding, and it is beneficial to the locality in Aklan because it connects agricultural and fisheries areas to markets, allowing producers to transport their goods to traders and consumers with relative ease," RD Bueno said.
"DPWH has been working with many departments to give greater opportunities and improve the quality of life for all Filipinos.  These roads will surely boost Aklan's agriculture and trade industries," RD Bueno concluded. (DPWH-6)