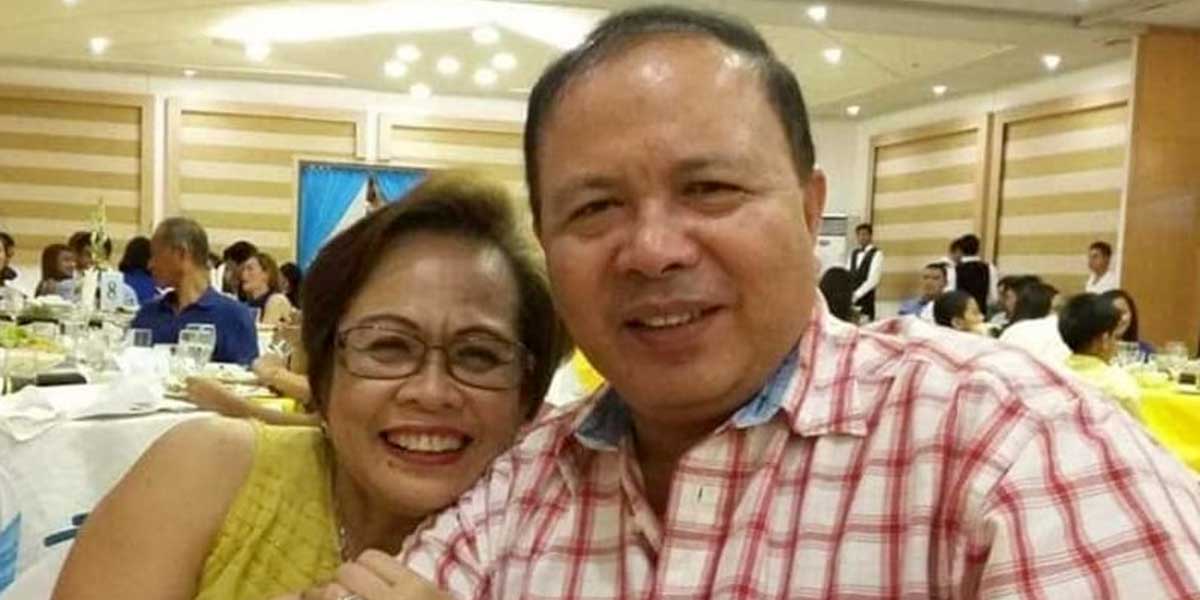 Colleagues and local public officials mourned the passing of taxi entrepreneurs Gary and Donna Rose Ratilla.
The couple, who owned GDR taxi, one of the biggest taxi firms in Iloilo City, died more than a week apart.
Latest information from the Iloilo City government indicated that the couple succumbed to COVID-19. Gary passed away last July 29 while Donna Rose died on August 8.
The sudden demise of the Ratillas saddened their business colleagues and local officials.
In his social media account, Mayor Jerry Treñas mourned the loss of the Ratilla couple and recognized them for their consistent support to help in the growth of Iloilo City.
"I give my deepest condolences to the Ratilla family on the demise of Gary and Donna Rose. The couple were very active in the programs of the city government since the time of Mayor Jed Patrick Mabilog. They are well-known entrepreneurs who supported and helped fuel the growth of Iloilo City," Treñas said in a statement on Sunday.
Antique Governor Rhodora Cadiao also condoled with the passing of the Ratilla couple.
Cadiao, who served as the chairperson of the Regional Development Council (RDC) described Donna Rose, who served as RDC co-chairperson from 2018 to 2019, as smart and friendly.
The Antique governor remembered her good working relationship with Donna Rose who always shared "sound judgement" in the discussions of the council.
Meanwhile, the Philippine Chamber of Commerce and Industry-Iloilo, Department of Interior and Local Government Region 6 (DILG 6) and National Economic and Development Authority (NEDA) also sympathized with the Ratilla family.
The agencies considered the couple as pillars of Iloilo's transport sector and champions in public service.
"As the former head of the Philippine Chamber of Commerce and Industry, Donna Rose was an active partner of the DILG 6 through the Multi-Sectoral Advisory Committee (MSAC) – a collaborative network of public and private organizations in Region 6 that utilizes knowledge management and sharing in championing excellence in local governance," DILG-6 shared in its social media page.
Donna Rose was appointed by President Rodrigo Duterte last 2018 as the co-chairperson of RDC-6. She also served as President of PCCI Iloilo from 2014-2015 and was re-elected from 2016 to 2018.
Aside from the taxi fleet, the Ratilla couple also owned several businesses such as GDR Travel and Tour Services, GDR Auto Sales and Services, GDR Petroleum Storage and Refilling Station, Café de Hablon and Café Panay, as well as the President of Grose Ventures, Inc. (ERS)