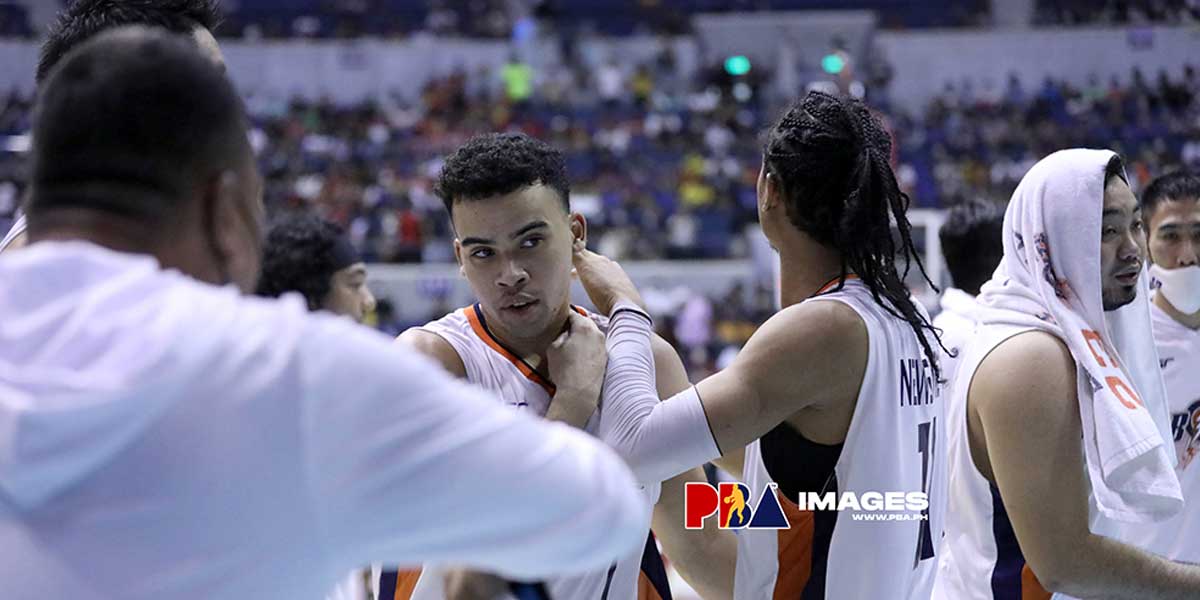 By Leobert Julian A. de la Peña
Aaron Black continued his majestic outing for the Meralco Bolts and propelled them to a Game 6 crucial win over the San Miguel Beermen, 96-92, in the 2022 PBA Philippine Cup semifinals.
With the much-needed victory, the Bolts just forced a do-or-die Game 7 against the top-seeded San Miguel squad that never lost a playoff series since the June Mar Fajardo era as the no.1 team.
Just like what happened in Game 5, the Beermen was off to a rousing start and quickly imposed their will against Meralco.
The hot-shooting Marcio Lassiter shot the lights out in the first half and contributed 12 early points for San Miguel, helping his squad gain another double-digit advantage heading into the second half, 56-45.
Aside from Lassiter's efficient shooting, the duo of Fajardo and Moala Tautuaa overwhelmed the Meralco frontcourt that forced head coach Norman Black to dig deep into his big men rotation.
However, Meralco once again showed their heart and clawed their way back in the third quarter to cut the deficit to just three off a Chris Newsome layup.
San Miguel would respond with their own baskets every time Meralco ran the break to protect their lead but a buzzer-beating Bong Quinto jump shot kept the Bolts within striking distance after the third quarter, 74-71.
Meralco continued their impressive offensive run in the final canto as Chris Banchero deadlocked the game after sinking a three-pointer from the right elbow that put the crowd to their feet and turned the once one-sided affair into a dogfight.
After a disappointing turn of events that led to a coach Leo Austria timeout, the Beermen put up a more valiant fight and went back to Fajardo in the post that paid dividends.
During the three-minute stretch, San Miguel went back in the driver's seat after establishing a 10-point lead with 2:56 remaining in the game.
Just when the Beermen thought the ticket to the grand finals is up for grabs, the Bolts had other plans and turned to their money man Black who went insane in the last two minutes of the ball game.
The hefty leftie guard uncorked 11 points in just two minutes that stunned the Beermen including the clutch layup that gave Meralco the lead with 32 seconds left.
Black then delivered the goods after burying three clutch free throws that helped Meralco go up by four points to win the game.
San Miguel had the chance to force overtime after CJ Perez was fouled on his three-point attempt but only converted two of his three shots from the charity stripe.
Meralco will have the chance to complete the stunning upset on San Miguel as they face again tomorrow, 6:00 PM, in the win-or-go-home Game 7.