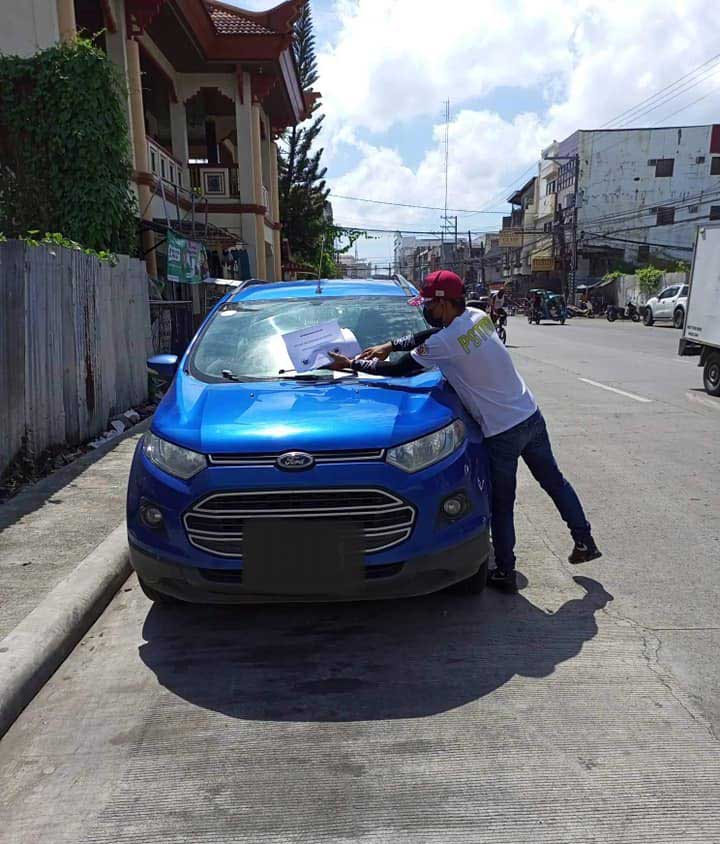 By Joseph B.A. Marzan
Road clearing in Iloilo City will resume today, July 18, 2022, and the city's top road clearing enforcer on Saturday said they will be tougher against illegally parked cars and placed structures, among others, dialing down the leniency imposed amid the coronavirus disease 2019 (COVID-19) pandemic.
Public Safety and Transportation Management Office (PSTMO) chief Jeck Conlu explained to Aksyon Radyo Iloilo on Saturday that they will be deploying two teams to clear illegally parked cars, shanties, tables, chairs, and similar items placed on roads.
The first two road clearing operations mostly targeted permanent structures such as waiting sheds and barangay halls which have encroached onto road space.
Conlu admitted that there was greater leniency exercised by the city government in the 2021 road clearing operations due to the COVID-19 pandemic, but he hinted that their scope would expand.
"[Teams will be divided] depending on the area. Starting [July 18] our teams will continue to operate on a daily basis. The initial plan is for two teams to go around, with initial plans to rove around City Proper roads," Conlu said.
The transportation chief pointed to a lack of allocated parking spaces in residences and establishments as one of the main reasons for the proliferation of illegal road-level vehicle parking.
He hopes that the clearing operations would compel vehicle owners, including for public transport vehicles, to secure their own garage spaces.
"The problem is not simply as to just owning vehicles. As long as vehicle owners do not have their own space [to park], they will just keep returning or just move to the next road. This will not end. Based on our survey when we started clearing, a large percentage of vehicle owners do not have garages," he said.
"This is not limited to private vehicles, even of our [Public Utility Jeepneys] also park on major roads," he added.
Conlu also admitted that sustaining the cleared-up road space is the top challenge in their operations, but he said they would leave that matter for barangay officials to maintain.
He also pointed out, however, that the city will maintain a small group to monitor national and city roads, citing the barangays' lack of resources.
"Even as we operate, we cannot leave the roads to the people there because otherwise it would be more difficult for our personnel. What we are doing after the operation, we notify the barangay officials so they can help in maintaining the roads that are under their area of responsibility," he said.
"Barangay officials do lack resources, so what we do is to form a small group which acts as a monitoring team. The city has 180 barangays, and the only roads we can consistently monitor are national and city roads," he added.
A vacant lot behind the Young Men's Christian Association building along Iznart St. in City Proper would serve as the impounding area for confiscated vehicles from the road clearing operations.
This will be the third mass-scale road clearing operation, the first two in 2019 and 2021.