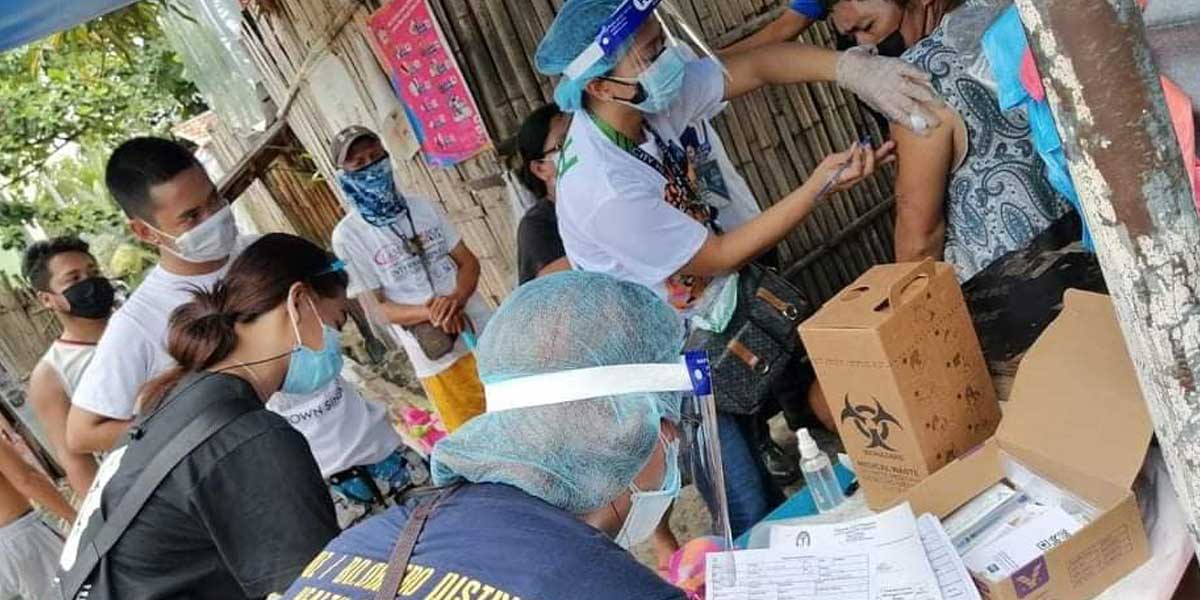 By Joseph B.A. Marzan
The Iloilo City Government is upping the ante in combatting the coronavirus disease 2019 (COVID-19) as it announced Wednesday various means of getting more people vaccinated against the global health menace.
In separate press releases via Facebook, the city government announced that it will open vaccination to subdivision residents and public utility vehicle (PUV) drivers and conductors.
For subdivision residents, homeowners' associations can provide their contact details to the city government that will determine the vaccination schedule.
The City Vax Team will start its vaccination of PUV drivers and conductors today, Sept 2, 2021, with 600 doses to be administered to Ceres Liner personnel and jeepney drivers who service the Ceres Terminal in Jaro district.
The Public Safety and Transportation Management Office (PSTMO) is also finalizing the vaccination schedules for terminals in Mohon, Arevalo and Baldoza, La Paz, among others.
It will also hold an open vaccination for all city residents at SM City Iloilo on Sept. 6, whether they have pre-registered through their barangays or registration sites.
The city also announced on Tuesday opening vaccinations for traders in the city's public markets and house helpers employed in city residences.
Iloilo City Mayor Jerry Treñas said that market traders and household helpers in the metro will be included in the city's vaccination program.
Treñas expressed concern as traders peddling their produce and other wares in the major public markets reside outside of the city and may be possible carriers of Covid-19.
"We know most of them come from outside the city, so we are not sure if they are vaccinated or not. Worse, if they are carriers of Covid-19. We just want to protect them and our people in the market," Treñas said in a statement.
On Sept. 3, the city government will roll out the vaccination drive in the city's main trading post, the Iloilo Terminal Market or "Super."
The mayor has called on residents who are employing household help to have them vaccinated against Covid-19.
He added that he received reports from employers who have been infected with Covid-19 by their helpers.
"Apparently, the house helpers go home every weekend, and when they return, they unknowingly carry with them the virus thereby infecting them all," he said.
According to the mayor, they are currently reaching out to homeowners' associations to encourage the household helpers to get vaccinated against Covid-19.
"Vaccinating the helpers is one way of protecting them and the household they work in, some of which have small children and senior citizens," he added.
All of these new vaccination schemes are on top of the barangay-based vaccinations, which has so far administered doses to 8,979 individuals since Aug. 30.
On Wednesday, 1,948 persons were vaccinated (1,912 for the first dose and 36 fully vaccinated).
Vaccination was conducted at North Baluarte (242) and East Baluarte (203) in Molo district, Ingore (404) in La Paz district, and Sambag (376), Cubay (318), and Lanit (405) in Jaro district.
Treñas said these inoculation strategies were all part of the city government's drive to bring down new cases, as well as identified cases of the "more contagious" Delta variant (B.1.617.2).
"I wish to remind all our constituents to take advantage of our vaccinations. With the threat of the Delta variant, let us try to protect ourselves as soon as possible. Please get vaccinated," Treñas said in a press release.
The City Epidemiological Surveillance Unit (CESU) confirmed 882 COVID cases for the past 9 days (Aug. 24 to Sept. 1), at an average of 98 new cases per day. (With a report from ERS)