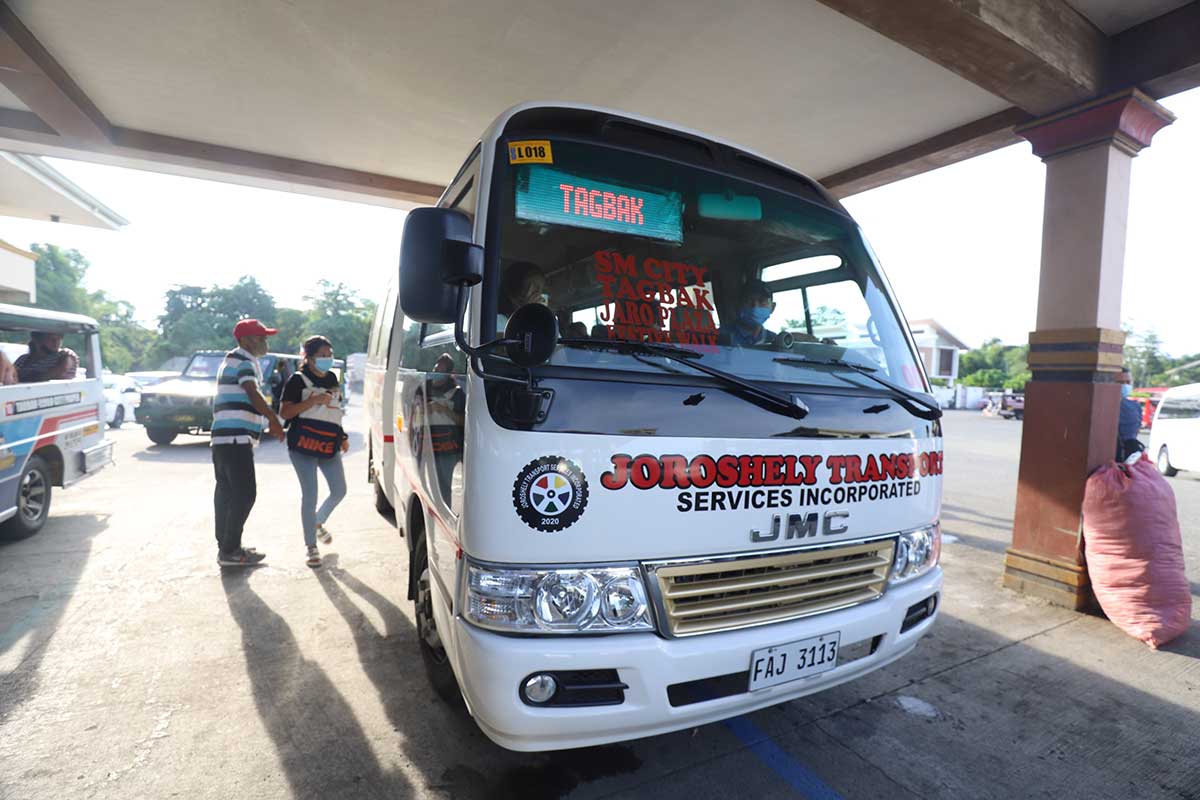 By Joseph B.A. Marzan
The Iloilo City government's transportation chief confirmed on Tuesday that they would modify some of the routes under the recently implemented Local Public Transport Route Plan (LPTRP), citing public demand.
Public Safety and Transportation Management Office head Jeck Conlu said that some routes would be extended to include other significant stops, and other routes would be re-routed to other roadways.
The extension of routes includes stops at the Iloilo Terminal Market, downtown Iloilo City, and the provincial capitol area, and rerouting jeepneys would involve those which pass through common roadways to decongest heavy traffic in those areas.
Route extensions, Conlu said, would be seen to benefit Iloilo province residents working in the city, especially from the "first towns" (Leganes, Oton, Pavia, and San Miguel) and other towns that are closer to the city.
"We are rerouting them because, aside from extending the routes, this is also to modify the areas or decongest them. This is based on our traffic rerouting plan," Conlu told Aksyon Radyo Iloilo.
"We are extending the routes from the terminals so that passengers will only need one ride, especially those coming from the first towns who had been used to having routes from their towns ending at major city stops," he added.
Conlu also said that the route extensions were a result of last week's Metro Iloilo-Guimaras Economic Development Council (MIGEDC) meeting, where the city's recent LPTRP implementation was part of their main agenda.
"[The route extensions] were [part of] our discussions with the MIGEDC and the [Iloilo Provincial Planning Office], on the routes which were cut by our city loop but were once serviced by MIGEDC routes. We modified them so that they can go straight ahead with one ride and not interchange along the way," he said.
The rerouting and route extension plans are currently being drafted by the City Planning and Development Office with consultation with the Land Transportation Franchising and Regulatory Board-Region 6 (LTFRB).
He said that they would seek approval of the Department of Transportation (DOTr) to implement it as soon as next week.
"We would still have to forward our request to the DOTr through the LTFRB for their approval. Other [routes] are now being implemented because there aren't much modifications," he said.
"If we can do these routes during the trial period, we can provide justification to the DOTr that we need to place and extend these routes so we can cater to more passengers," he added.