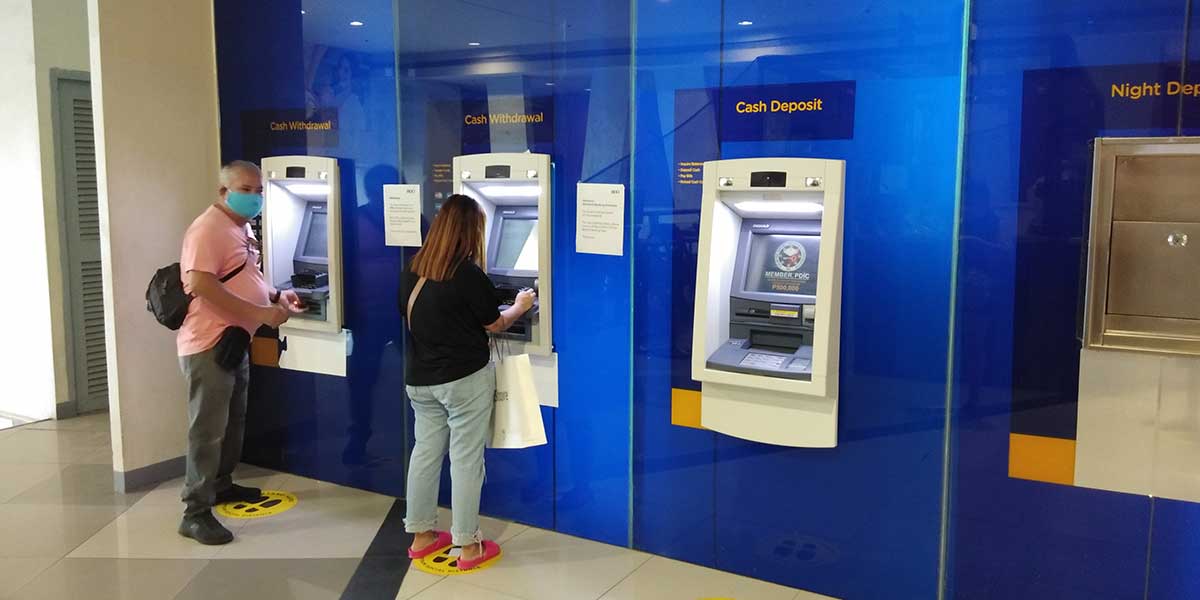 By Jennifer P. Rendon
The hard-earned money of an elderly man was gone in a snap after he fell prey to an automated teller machine (ATM) card switching modus operandi.
Manong Renato (not his real name), 63, of Jaro, Iloilo, reported to the Iloilo City Police Station 1 on Dec 18, 2021 that he lost around P140,000 from his ATM account.
Renato claimed that he lost the amount, which was part of his retirement pay, after he withdrew cash from a BDO ATM inside a department store in Delgado Street, City Proper district on Dec 17.
Even if it was a Friday, banks were closed due to the onslaught of Typhoon Odette.
He told police investigators that he went out of the establishment via the Valeria Street exit.
A woman allegedly approached him and asked if he was the one who withdrew from the ATM, as he might have left something.
Renato immediately went back to the machine where another woman approached him and told him that he left P1,000 in the machine. But the woman first asked for his ATM card to verify.
He immediately pulled the card out from his wallet and showed it to the woman.
The woman, who appeared to have verified the ATM card, returned it to him with the P1,000 cash.
Renato readily kept the card and cash then left.
The following day, he learned that the ATM card does not bear his name. When he checked, the P140,000 was already gone.
Major Shella Mae Sangrines, ICPS1 commander, said Renato was a victim of ATM card switching.
The modus operandi usually involved women. One of them will fall in line behind you. After you are done with your transaction, she will run after you and claim that cash came out of the machine after you left.
She will then convince you to check your balance to see who owns the money.
A friend of the victim said they readily coordinated with the bank and learned that Renato's card was used in withdrawing cash by at least two women in a machine inside a mall in Mandurriao district for two consecutive days.
Another woman also used it to buy a mobile phone in the same mall.
Sangrines said they already have CCTV footages of the three women who used Renato's card.
"They look familiar. They are the same suspects who were involved in salisi (swindling) activities several years ago," she said.
While they spoke Hiligaynon, the women don't appear to be based in Iloilo City.
Sangrines said the suspects could be in their 30s and 40s.
"Maybe, they have gone back to test the waters. We have no similar cases in the past that's why the public wasn't aware of that modus," she said.
The caution "don't talk to strangers" might also apply in this case, Sangrines said.
He also asked elderly persons to be accompanied by their family members when going out since they appeared to be the target of this scam.