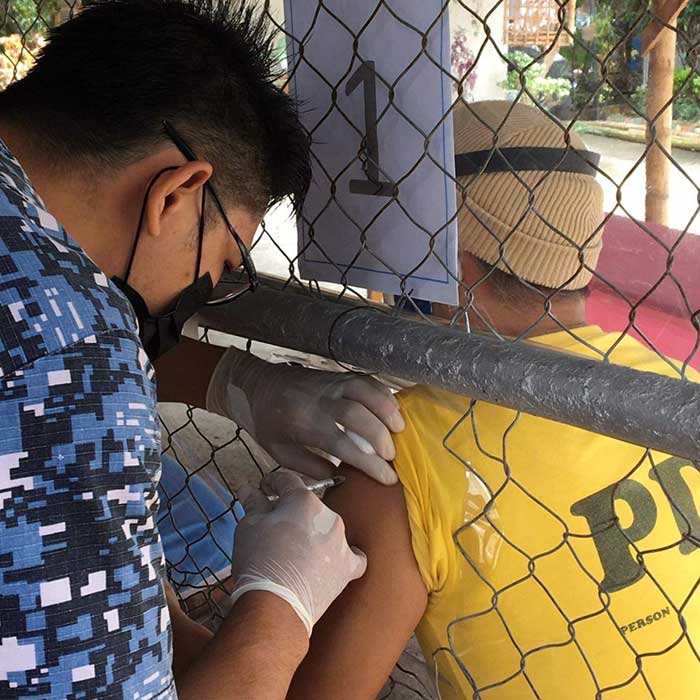 By Joseph B.A. Marzan
Just a day after formally opening its open vaccination for non-residents against the coronavirus disease 2019 (COVID-19), the Iloilo City Government on Friday announced that it would ditch mass inoculations in public venues in favor of daily vaccination activities in barangays starting next week.
In a press release, Iloilo City Mayor Jerry Treñas said vaccinators will go to nine barangays every day with a daily target of 7,200 doses to be administered.
Those who are scheduled to receive their second dose of the vaccine would still be able to get their jabs.
Treñas said the move was prompted by requests from barangay captains, citing the recent surges in the city as well as the possible spread of the "more contagious" Delta variant (B.1.617.2).
Because of this, vaccination for non-residents every Thursday will be discontinued despite the high turnout the other day.
The city government's data as of 7:14 p.m. of August 27 indicated that 4,008 non-residents were vaccinated against COVID-19.
The recipients were from Iloilo province, Guimaras, Aklan, Antique, Capiz, and Negros Occidental.
Iloilo Governor Arthur Defensor Jr. even thanked Treñas and the city government on Thursday for their initiative, as the province was short on vaccine doses.
The city previously opened vaccinations for non-residents as some vaccinees did not show up in designated jab sites.
"We cannot continue with the open vaccinations in the meantime since our vaccinators will go to nine barangays every day with a target of 7,200 daily. All persons will be given second doses at the scheduled time. With the increasing cases due to the Delta variant, we have been requested by our barangay officials to go to the barangays so that we achieve herd immunity at the earliest possible time," Treñas said in a press statement.
The mayor also issued Executive Order No. 75-D on Friday reinstating total border controls that were slackened every Thursday.
The first nine barangays for the new vaccination scheme starting Aug. 30 (Monday) are San Isidro and Balabago in Jaro, Baldoza in La Paz, Sto. Rosario and Estanzuela in City Proper; Bakhaw in Mandurriao, Boulevard in Molo, Calaparan in Arevalo, and Bo. Obrero in Lapuz.
Succeeding barangays include:
Sambag, Ungka, Bito-on, and Cubay (Jaro);
Caingin (La Paz);
Veterans Vilage, Concepcion, Rizal Pala-pala I, Rizal Pala-pala II, Tanza Baybay, and Bonifacio (City Proper);
Bolilao and Taft North (Mandurriao);
San Juan (Molo);
Sto. Niño Norte and Sto. Niño Sur (Arevalo); and
Mansaya (Lapuz).