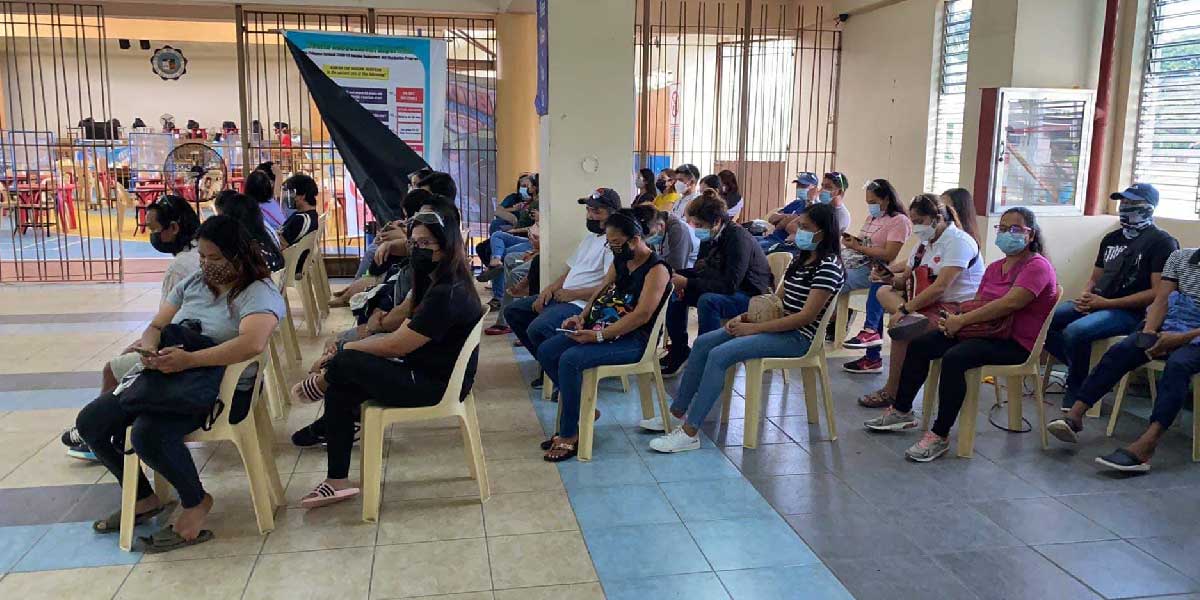 By Joseph B.A. Marzan
The Iloilo City Government's first official open vaccination day against the coronavirus disease 2019 (COVID-19) on Thursday inoculated more than 2,000 persons who are residents of the provinces of Iloilo and Guimaras.
According to the city government's data, 2,443 non-residents were vaccinated as of 1 p.m. of August 26, 2021 in various sites across the city. This was on top of 2,661 city residents who also received their vaccines.
This was the first official open vaccination scheme of the city, after opening slots in previous weeks to non-residents as city-based vaccinees missed their jab schedules.
The city's border controls are relaxed every week to residents of Iloilo province and Guimaras to encourage them to participate in COVID-19 vaccination.
Catherine Rose Panelo, a resident of Leganes town who got vaccinated at SM City Iloilo on Thursday, was eager to get vaccinated as soon as she had heard of the mayor's announcement.
Panelo expressed her satisfaction with the process as well as her gratitude to the city government to fight the COVID menace.
She also advocated for all brands of COVID vaccine, saying that the people "cannot be choosy at this time of the Delta variant and COVID surges".
"The [rollout] was okay. The process was smooth, and it was fast even if there were already many who have lined up [early in the morning]. When I entered, the first row of the cinema had been filled up. I am very satisfied with this initiative of the city government, because we in Iloilo province have been given the opportunity to get vaccinated," Panelo said.
REACTION
In his regular press conference on Thursday, Iloilo Governor Arthur Defensor said that the provincial government was also monitoring the number of their residents who got their COVID jabs in the city.
Defensor said that it was also important for city workers from the province to get vaccinated, as around 60 percent of them were from neighboring towns.
The governor touted the city's generosity in inoculating the province's residents while admitting that the province did not have enough doses.
"We are very thankful that the city is helping with the vaccination, especially that I think 60 percent of manpower here in Iloilo City comes from the province. One mall here employs 60 percent are residents of the province," the governor said.