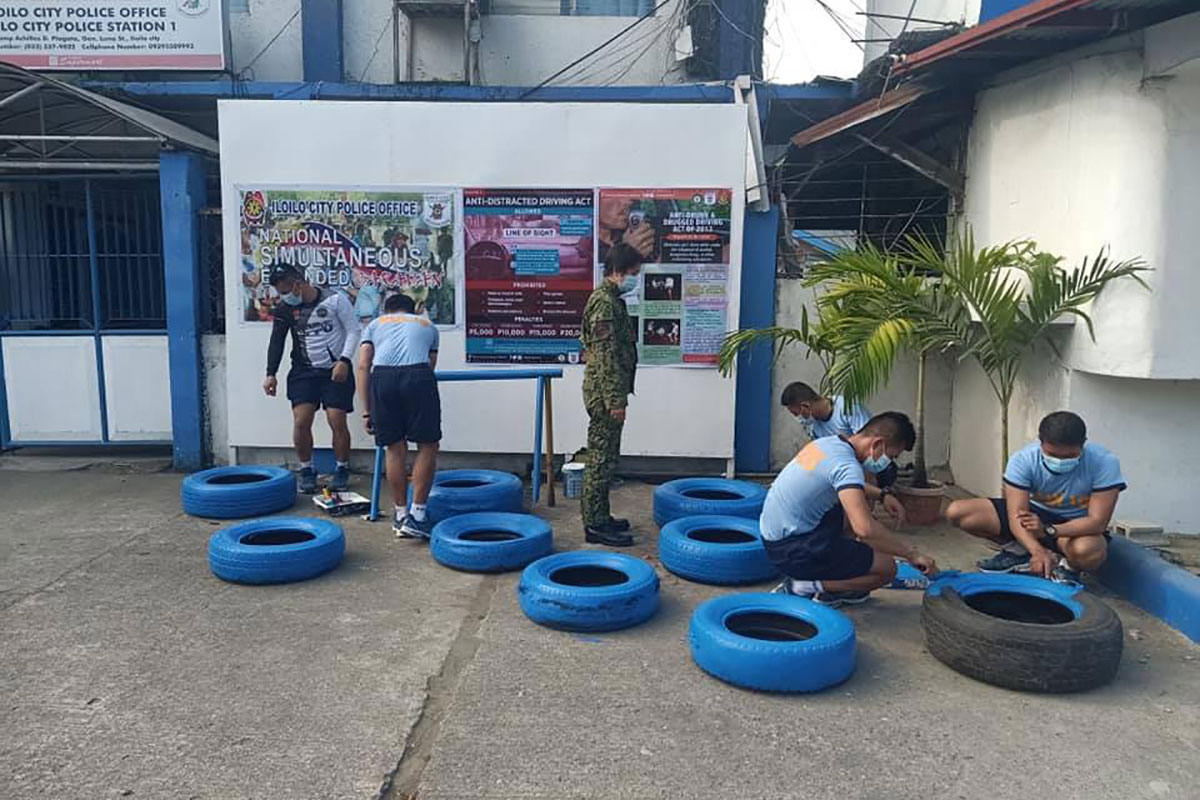 Already reeling from COVID-19, the Iloilo City government has also intensified its measures against another deadly disease – dengue fever – as cases spike in recent months.
Iloilo City posted a 14% increase in dengue cases from January 1 to July 31, 2021, with a total of 218 cases compared to the 191 last year.
Based on data from the City Epidemiology and Surveillance Unit (CESU), Mandurriao district logged the highest number of cases at 41, followed by Jaro (40), La Paz (37), Molo (31), City Proper (29), Arevalo (27), and Lapuz (13).
Due to the sudden spike in dengue cases, Mayor Jerry Treñas instructed barangay captains to intensify their campaign not only against the Delta variant of COVID-19 but also against dengue.
According to Treñas, while the city currently battles against COVID-19, it should not turn a blind eye to the increasing threats of dengue this rainy season.
"During this rainy season, the threat of dengue is rising. While we are battling the unseen enemy, we also cannot turn a blind eye to the little armies that can cause a wide spectrum of diseases. We had a Zoom meeting with our barangay captains to help us in our campaign against Dengue and the Delta variant for the safety of the community," he said in a statement.
As part of the intensified measures against dengue, the city's General Services Office (GSO) called on residents to give up their old tires where stagnant water could gather and become breeding sites of dengue-carrying mosquitoes.
"May I request all barangay officials to get in touch with our GSO so that all old tires and other containers can be taken by them to avoid being the breeding grounds of mosquitoes. Dengue cases are going up," Treñas announced.
For those who have unused tires at home, they may contact Solid Waste Management Chief Engr. Neil Ravena at 09178760100 for pick up.
Treñas also called on Ilonggos to conduct massive cleanup operations and practice the 4S strategy against Dengue which include search and destroy mosquito breeding places; self-protection measures; seek early consultation; and support fogging/spraying in hotspot areas.
"I am reminding you to please be responsible in maintaining the cleanliness of your surroundings and prepare against illnesses associated with the rainy season especially, Dengue. We are still in the middle of this pandemic and we don't want to add another health emergency to come our way. Be aware of the precautionary tips that will equip and protect our children, our family, and our community against the vectors," he noted. (ERS)