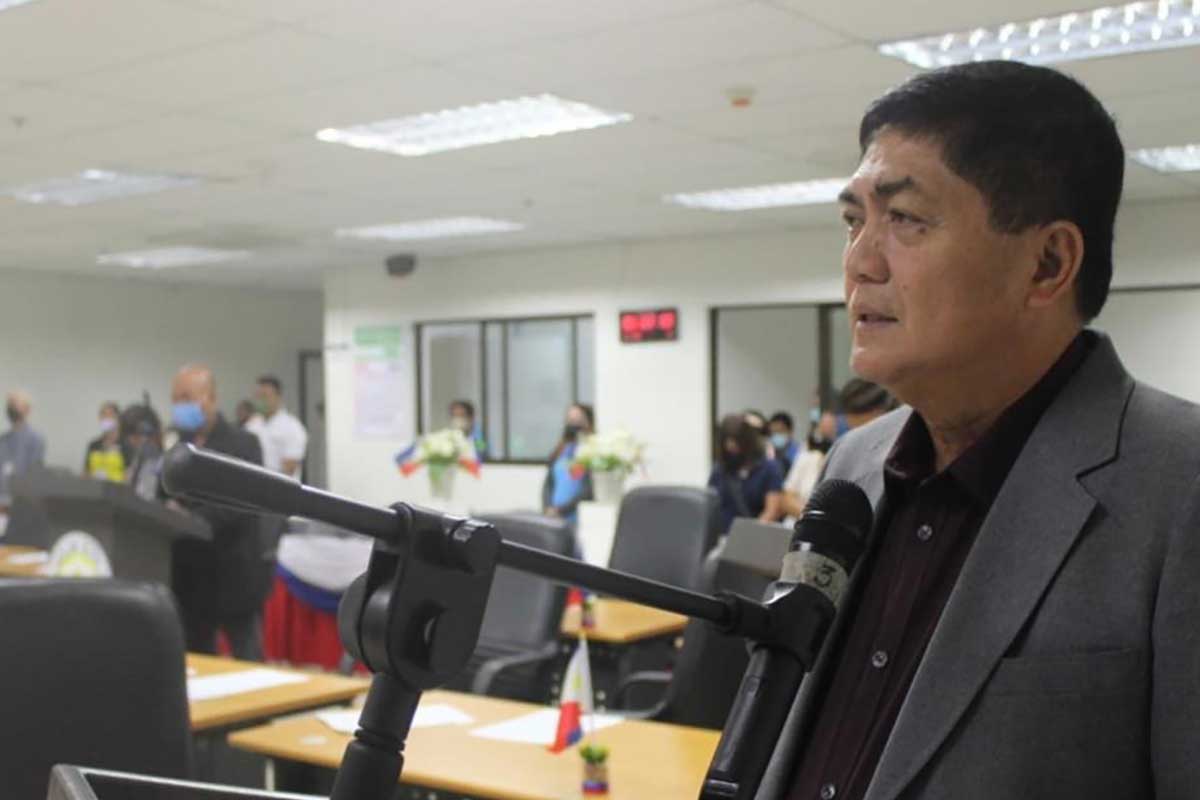 By Joseph B.A. Marzan
The local lawmaker who spearheaded the Sangguniang Panglungsod's adoption of the Local Public Transport Route Plan (LPTRP) said Tuesday that he will sponsor the plan's repeal if time and public demand require.
Councilor Romel Duron, chair of the last council's transportation committee, apologized to the public for the inconvenience caused by the LPTRP implementation during his speech at the opening of the city council's session.
While admitting his fault, Duron also suggested the possibility of sponsoring the repeal of the LPTRP.
"We are opening this rigorous session, not in a time of peace. We are in crisis. Our people are suffering from the impact of oil and gas prices. For the past two weeks, the city and province [of Iloilo] experienced the effect of our legislation, especially the LPTRP [ordinance] which I sponsored," he said.
"I ask for patience for those who were affected, and I admit my mistakes. If needed, I will sponsor to repeal that ordinance, if necessary for the good of the city and the province," he added.
Duron pointed to "imperial Manila", referring to the Transportation and Interior departments' central offices in Manila which mandated the LPTRP upon local governments.
He explained that the first LPTRP proposal they submitted to the Land Transportation Franchising and Regulatory Board (LTFRB) involved routes that included the Iloilo province towns of Leganes, Oton, Pavia, and San Miguel, but the board rejected the plan.
"We have to come together with determination to stand up to imperial Manila in positions under the prefix of the Local Government Code. The LPTRP was imposed upon us by imperial Manila," he explained.
"We encouraged that the first towns [jeepneys] would enter the city, but this was denied because of the guidelines given to us. But just to comply with the LPTRP, because there were so many colorums, especially tricycles, I was thinking that at least we have to submit our own LPTRP just to solve the colorum problems," he continued.
Colorums refer to vehicles that serve as public transport without being registered with the LTFRB and other concerned government agencies.
Duron encouraged collaborations to make sure that the city moves past its transport crises, not only with the LPTRP, but also with the rising prices of fuel.
He cited a recent study by JPMorgan Chase & Co. which indicated that fuel prices in the country could rise up to more than P120 per liter.
"[The LPTRP] places new burdens upon us, to our commuters, students, single moms, drivers, operators, and small agri(culture) farmers of neighboring towns. We should resolve to exert all our strength and courage in carrying these burdens," he said.
Executive Order No. 1, series of 2022, issued by Iloilo City Mayor Jerry Treñas, encouraged the city council to revisit the LPTRP amid a 45-day suspension period in the implementation of the plan.