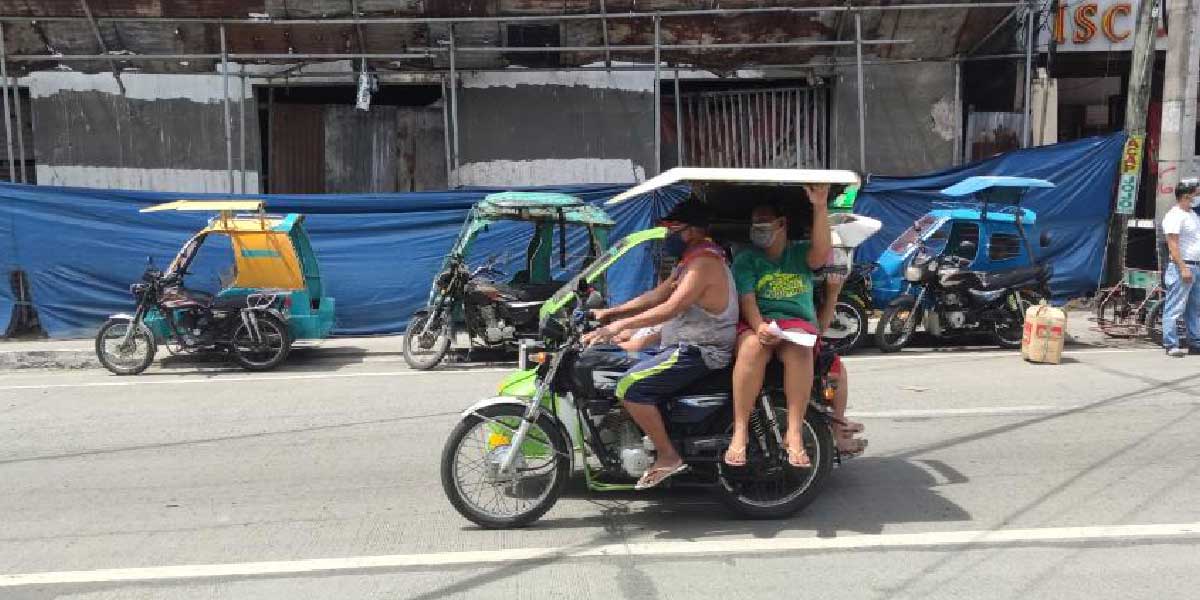 By Joseph B.A. Marzan
Tricycle drivers in Iloilo City can now expect to take home more income after the Sangguniang Panglungsod on Tuesday approved to increase their fares for the first time in 20 years.
The city council unanimously approved a Report by the Committee on Transportation, Energy, and Public Utilities which amended Regulation Ordinance (RO) No. 00-143 by increasing the minimum fare of tricycles-for-hire to P15 for the first 2 kilometers, with an additional P1 per succeeding kilometer.
Senior citizens, students, and disabled persons are still entitled to a 20 percent discount, in accordance with national laws. Their fares will be P12 for the first 2 kilometers, with an additional P1 per succeeding kilometer.
They must present valid IDs to avail of the discounts.
For passengers who will be picked up outside of designated terminals, there will be charges on a per-passenger basis, with 1 passenger paying P50, 2 passengers paying P25 each, and 3 to 5 passengers paying the P15 minimum fare.
The new ordinance will also provide for automatic adjustments in tricycle fares depending on the price of fuel in the Philippine market per liter:
–       P8.00 fare for fuel priced P39.99 and below per liter;
–       P10.00 fare for fuel priced P40.00 to P49.99 per liter;
–       P12.00 fare for fuel priced P50.00 to P59.99 per liter;
–       P15.00 fare for fuel priced P60.00 to P69.99 per liter;
–       P18.00 fare for fuel priced P70.00 to P79.99 per liter; and
–       P20.00 fare for fuel priced P80.00 and above per liter.
The recommendation by the transportation committee was based on a petition of the Metro Iloilo City Association of Tricycle Operators and Drivers Associations last Nov. 8, 2021.
The committee found during its hearings on Nov. 19 and Dec. 1, 2021 that the rising rate of fuel has affected the income of the transportation, including that of tricycle drivers.
During the city council's regular session on Tuesday, City Councilor Romel Duron, transportation committee chairperson, said this would be the first time that the Iloilo City Council would approve to raise tricycle fares which was pegged at P4 since the passage of R.O. No. 00-143.
Duron also shared his observations that in areas where tricycle density is heavy, like in San Isidro in Jaro district, some drivers would tend to overcharge just to match the rising gasoline prices.
"Their fare has been P4 until now, it was P4 [since] 20 years ago, and we haven't been able to amend the fares. Now it's 2022, and they are asking for P15 as minimum fare. The fares can be adjusted later on if [gasoline prices] go down," Duron remarked.
"In some areas, they are charging P20. So we have a basis, we need to pass a fare increase. I know that there will be complaints, but at least we have basis, and later on we can amend [further]. You know how volatile the transportation sector can be. Many are asking for help on what we can do," he added.
The new ordinance is set to be signed by Iloilo City Mayor Jerry Treñas and will be effective 15 days after its publication and posting in two conspicuous places within the city.