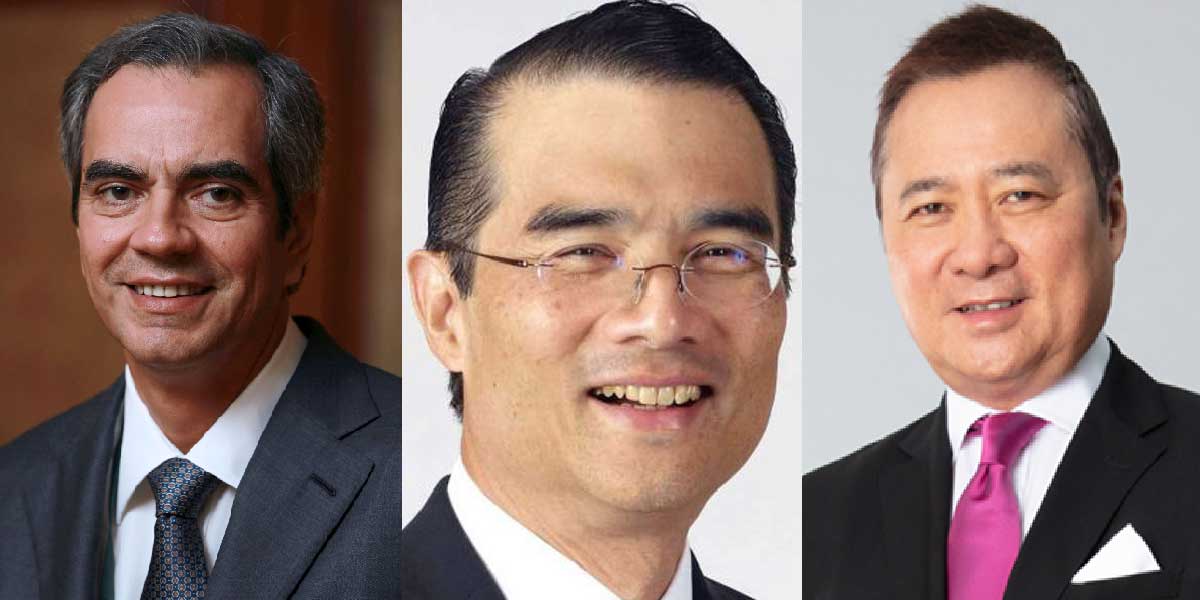 By Limuel Celebria
The Iloilo City Council declared three of the biggest tycoons in the country – Enrique Razon Jr., Henry Sy Jr., and Federico Lopez — as "Adopted Sons of Iloilo City" for their invaluable contributions to the growth and development of the city as well as the welfare of its people.
The "conferment of honorary recognition" was contained in three separate resolutions authored by Councilor Rudolph Jeffrey Ganzon and unanimously approved by the council.
MORE POWER
Enrique Anselmo Klar Razon Jr. 61, is Chairman and CEO of the Philippine port-handling giant, International Container Terminal Services, Inc. (ICTSI). He is also Chairman of Bloomberry Resorts Corp. (BRC), developer of Solaire Resort and Casino, a US$1.2 billion integrated resort complex in the Philippines' Entertainment City.
Razon Jr. and his business empire became intrinsic to Iloilo City after his power firm, MORE Electric and Power Corporation was granted a 25-year franchise to distribute electricity in this city in lieu of the discredited Panay Electric Company. The More take over, which began last year, was followed by a substantial infusion of investment by More Power to undertake a massive, network-wide overhaul to upgrade and modernize the already inefficient network.
More Power recently endeared itself to the long-suffering local power consumers with a dramatic reduction in power rates – from being bruited to be the highest in the world, electricity costs in Iloilo plummeted by nearly 50 percent and is now said to be the lowest in the country. In fact, power consumers outside the city are beginning to question the management of local power cooperatives to also try to reduce rates. "If MORE can do it, why can't you?" they asked.
Likewise, the city government led by City Mayor Jerry Treñas has expressed its deep gratitude to Razon Jr. and MORE Power for donating 5,000 dozes of Aztra Zeneca vaccines ramp-up the city's vaccination program and its fight against Covid 19.
SM AND USWAG ILOILO
SM, the mall and shopping center, and Iloilo City has a long history of association ever since the first SM branch outside of Metro Manila was established here in 1979. Perhaps it can be said that the two developed and prospered alongside each other.
SM now appears to be repaying the Ilonggos warmth and hospitality. Henry Sy Jr., 68, eldest son of the founder Henry Sy Sr. and chairman of SM Prime, the group's property arm, will donate twin, 4-Storey Residential Building with 120 units, at 30 square meters per unit. This will become the Uswag Low-rise Residential Buildings located at Uswag Subdivision, Brgy. San Isidro, Jaro, Iloilo City to benefit qualified regular employees serving the local government. The total cost of the project amounts to some P217 million.
BLUE-BLOODED ILONGGO
The third resolution is totally superfluous because the "honoree" actually needs no adoption. Federico R. Lopez is as Ilonggo as anybody having descended from one of the few royal families of Iloilo, if it ever had one.
Federico R. Lopez, is Chairman and CEO of publicly-listed companies First Gen and First Philippine Holdings Corp. ("FPH").  Also Chairman and CEO of Energy Development Corporation ("EDC"), he is grandson of Eugenio Lopez, elder brother of Vice President Fernando Lopez, and founder of ABS-CBN and Meralco among other enterprises
Through Federico, the Lopez family and the Lopez Group of Companies are donating P5.5-million worth of medical equipment for the establishment Uswag Molecular Laboratory in Molo district. Likewise, Mr. Federico R. Lopez donated to the City of Iloilo 5,000 doses of AstraZeneca vaccines, boosting the city's anti-Covid 19 campaign.